Plants of the Castlemaine District
Golden Cowslips - native (Diuris behrii)
Family: Orchidaceae (Orchid family).
Native of Eastern Australia.
It is uncommon.
it often has dark stripes on the labellum, and sometimes has darker stripes on the labellum and the dorsal sepal
the dorsal sepal is large (compared with similar species).
VROTS: vulnerable.
Name. Diuris: di: two; oura: tail, referring to the appearance of the flowers.
Photo: Golden Cowslips.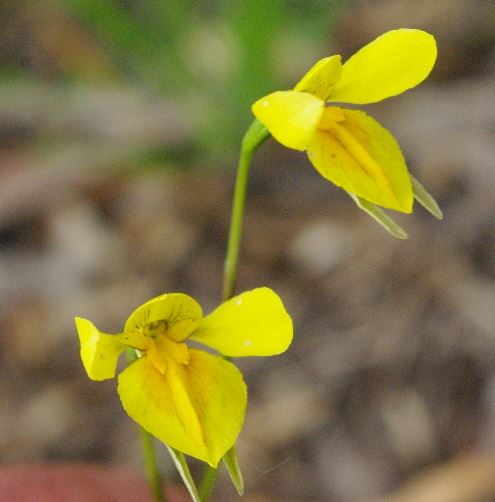 ---