Plants of the Castlemaine District
Spotted Hyacinth Orchid - native (Dipodium pardalinum)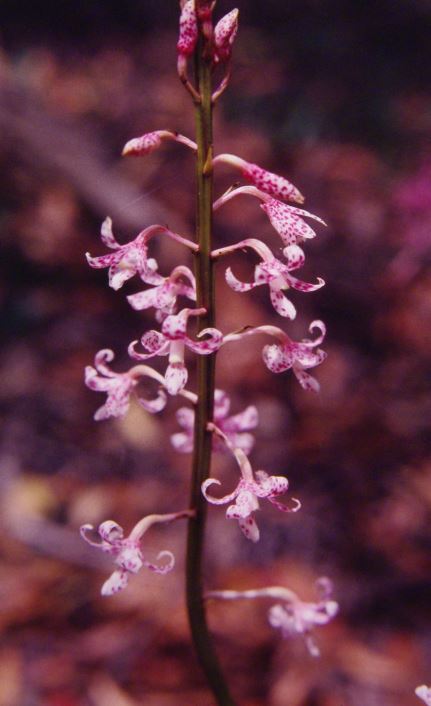 Family: Orchidaceae (Orchid family).
Native of Eastern Australia.
It is a leafless orchid. the stout brown flower stalk appears in summer, and the pale pink spotted flower appear sequentially.
it is leafless
the petals are pale pink with darker pink spots
the labellum has red spots.
Photos 1: Spotted Hyacinth Orchid.
2: Flowers of Rosy Hyacinth Orchid (pink, darker spots, labellum with red stripes) and Spotted Hyacinth Orchid (pale pink with darker spots, labellum with red spots). All: Castlemaine district.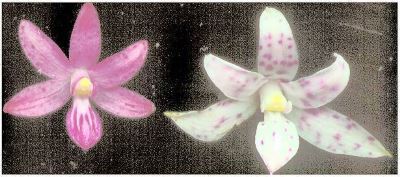 ---