Plants of the Castlemaine District
Red Parrot-pea - native (Dillwynia hispida)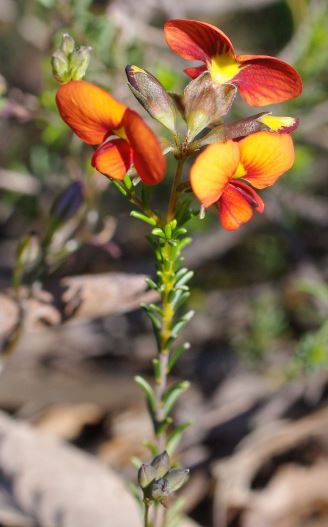 Family: Fabaceae (Pea family).
Native of Australia.
Red Parrot-pea is uncommon. Most local records are from the Maldon district.
Identify by:
the reddish flowers with a broad standard
the long stalked flowers which rise from the ends of branches
the short cylindrical leaves which are not spirally twisted
the short stiff hairs on the leaf tips and flower stalks.
Dillwynia: after L. J. Dillwyn, a Welsh botanist; hispida: rough with short stiff hairs.
Photos 1: Dalmation Track, Moliagul. 2, 3: Smiths Reef.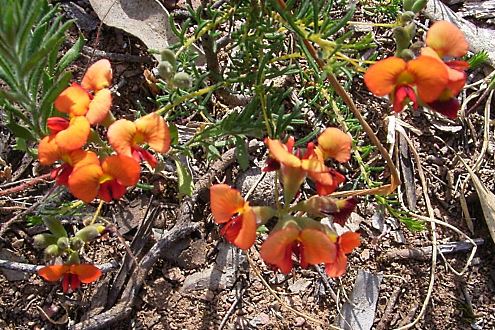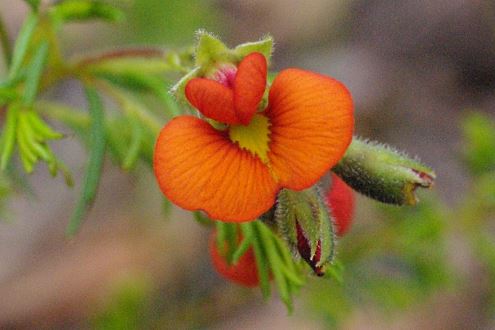 ---