Plants of the Castlemaine District
Grey Parrot-pea - native (Dillwynia cinerascens)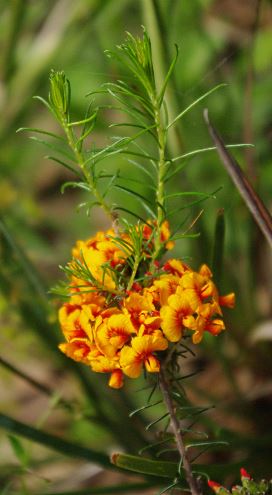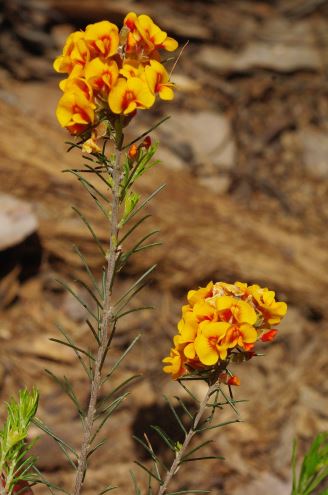 Family:Fabaceae (Pea family).
Native of Australia.
Grey Parrot-pea is a widespread and fairly common open shrub.
Identify by:
the broad standard
the flowers are clustered at the ends of the branches
the narrow leaves which are curved back at the tip
the greyish colour of the leaves.
Lewis W. Dillwyn (1778-1855) an English botanist; cinerascens: becoming ash grey.
Photos 1, 2: Wewak Track, Porcupine Ridge.
---