Is it a native?
Late-flowered Flax-lily - native (Dianella tarda)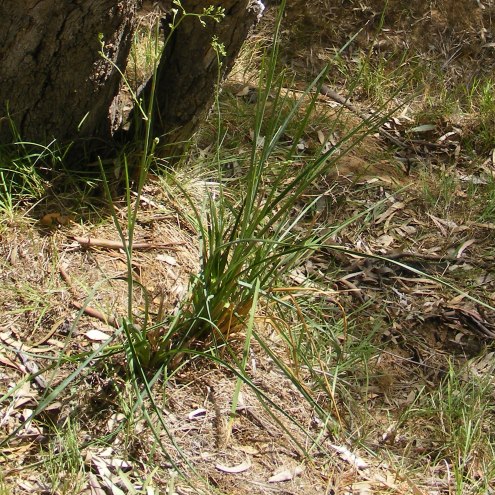 Family: Asphodelaceae. Formerly included in the Liliaceae (Lily family).
Native.
Other names: Formerly included in D. longifolia.
Occurrence: Scattered.
Identification:
it forms small, dense tussocks
the leaves are mostly greenish on both sides
the leaves are without strongly raised veins, are fairly thick, so that they are held stiffly erect
the leaves are deeply channelled (V-shaped)
the flowers do not open until mid-afternoon (and hence tarda meaning tardy)
the anther appendages are yellow and rather small
the flowers are pale blue.
The late, afternoon flowering of D. tarda is probably a way to prevent cross-pollination with the earlier-flowering species.
VROTS: vulnerable.
---