Plants of the Castlemaine District
Glaucous Flax-lily - native (Dianella sp. aff. longifolia (Benambra))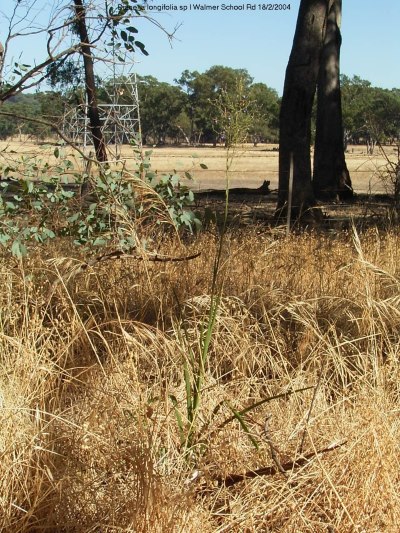 Family: Asphodelaceae. Formerly included in the Liliaceae (Lily family).
Native.
Other names: Formerly included in D. longifolia.
Occurrence: Widely scattered.
Identification:
it forms small, loose tussocks
the leaves are variably bluish (glaucous) on both sides
the leaves are without strongly raised veins and are fairly thin, so that they are not held stiffly erect
the leaves are more or less flat or shallowly V-shaped
the flowers open early to mid-morning (compared with mid-afternoon for Dianella tarda).
the anther appendages are bright yellow or orange-yellow.
It differs from the D. tarda in that D. tarda has small dense tussocks, deeply channeled (V-shaped) leaves which are stiffly erect, and which has flowers that open in mid-afternoon.
VROTS: vulnerable. Listed under the Fauna and Flora Guarantee Act.
Photos 1, 2: Glaucous Flax-lily. Walmer.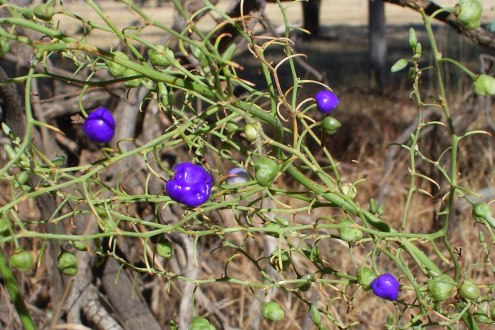 ---