Is it a native?
Reed Bent-grass -a native (Deyeuxia quadriseta)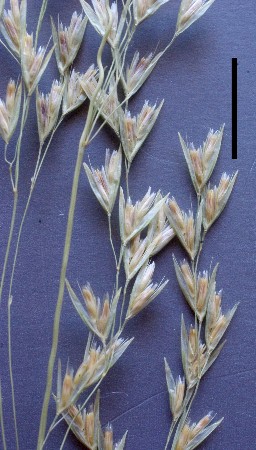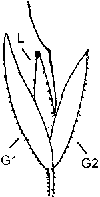 Native. Perennial. C3.
Uncommon. It has been recorded from Fryers Ridge and Humboldt.
Identification:
Reed Bent-grass is a variable grass; its height varies from 15cm to 1.5 metres
the flower spray is dense and contracted
the glumes are longer than the lemma bodies
the spikelets have a single lemma with four small teeth at the apex
the lemmas are awned from near the base and the lemmas have hair tufts on the callus (the lower part of the lemma)
the leaves are flat or rolled
the ligule is rounded, 1.6-6mm long.
Recognise Reed Bent-grass from the dense cylindrical flower cluster, the awn which rises from near the base of the lemma, and the four small teeth at the apex of the lemma.
Deyeuxia: honouring N. Deyeux,1753-1837, professor of medicine and pharmacy, Paris; quadriseta: with four bristles.
1: Spikelet. The apex of the lemma has four teeth. 2 Part of the flower cluster showing the stalked spikelets. Metcalfe East.
3 Reed Bent-grass. Grampians. 4: Dense flower cluster.
---