Plants of the Castlemaine District
Small Gnat Orchid - native (Cyrtostylis reniformis)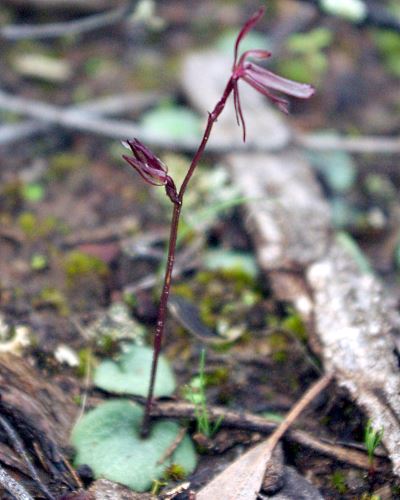 Family: Orchidaceae (Orchid family).
Native of Eastern Australia.
Identification:
the flowering stalk rises from a single green leaf, which is paler beneath
the petals are narrow
the lateral sepals are much broader than the petals, and point forward, to be a prominent part of the flower.
The prominent forward-pointing sepals make this a distinctive small orchid. It can form large colonies. It is moderately common, but its small size and dark colouring probably causes it to be overlooked.
Photos 1: Heathcote 2, 3: Smith's Reef Forest.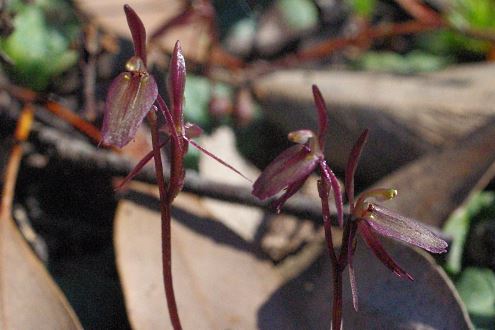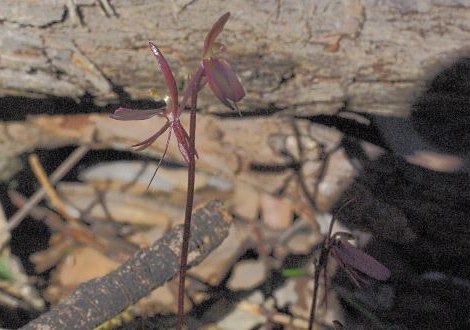 ---