Scale bar = 1cm.
Globe Kyllinga - a native (Cyperus sphaeroideus)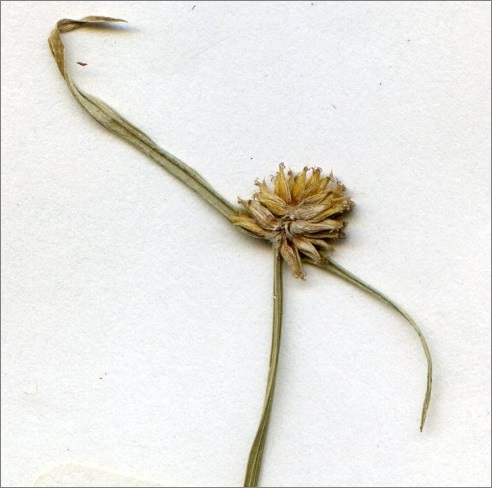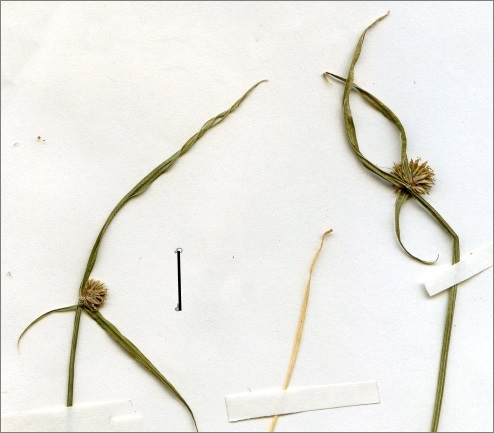 Family: Cyperaceae (Sedge family).
Native of eastern Australia.
Occurrence: Damp forest flats.
Identification:
the leaves are shorter than the flowering stalks
the flowers are in a single spherical cluster
several slender green floral bracts are longer than the flower clusters
the flower stalks are smooth, triangular in cross section, and about 50cm high.
Globe Kyllinga. Elphinstone. 2: Chewton.
This plant was formerly classified as a
Kyllinga
, hence the common name.
---