Plants of the Castlemaine District
Artichoke Thistle - introduced (*Cynara cardunculus)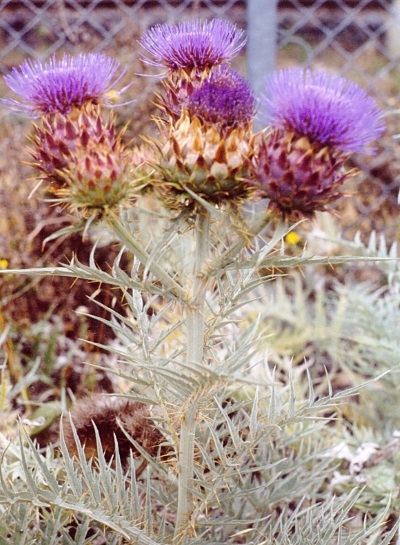 Family: Asteraceae (Daisy family).
Native of the Mediterranean region.
Occurrence: Artichoke Thistle is generally uncommon in the Box-ironbark areas of Central Victoria. It is common and abundant on parts of the volcanic plains near Melbourne. Local infestations appear to be confined to the Baringhup district.
Identification:
the leaves are twice-divided
the lobes end in a sharp spine
the leaves are greyish-green, and densely woolly on the under side
the blue-purple flowers are surrounded by spiny floral leaves (bracts)
the stem usually branches near the top, and with large globular flower-heads at the end of each branch.
Artichoke Thistle is a declared noxious weed. It is regionally prohibited in parts of Victoria, and a Regionally Controlled weed in central Victoria. It is a perennial. The plant can cover a square metre or more of ground, and smother other vegetation. The leaf bases are sometimes used as a vegetable.
The related, and spineless, Globe Artichoke (*Cynara scolymus) is often cultivated.
Photos 1: Artichoke Thistle. St Albans Railway station carpark.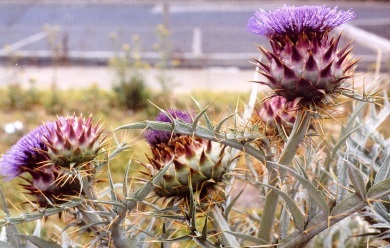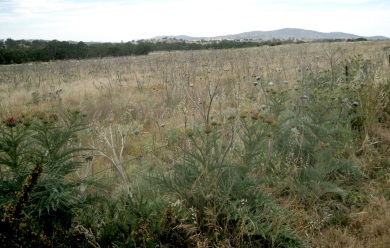 2: St Albans. 3: A Baringhup paddock with abundant Artichoke Thistles.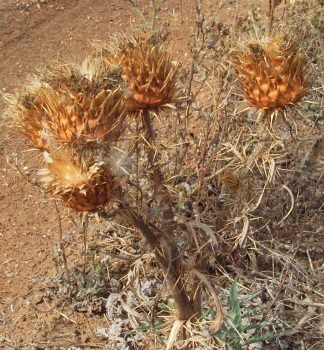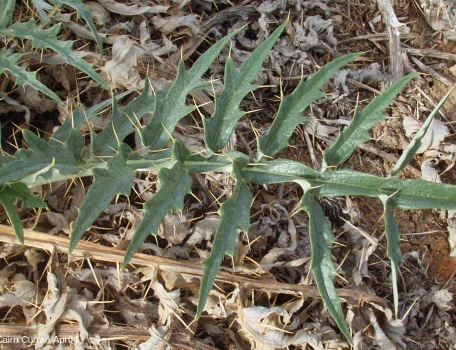 4: Dead Artichoke Thistle. 5: Leaf. Barfold Gorge, growing on basalt soil.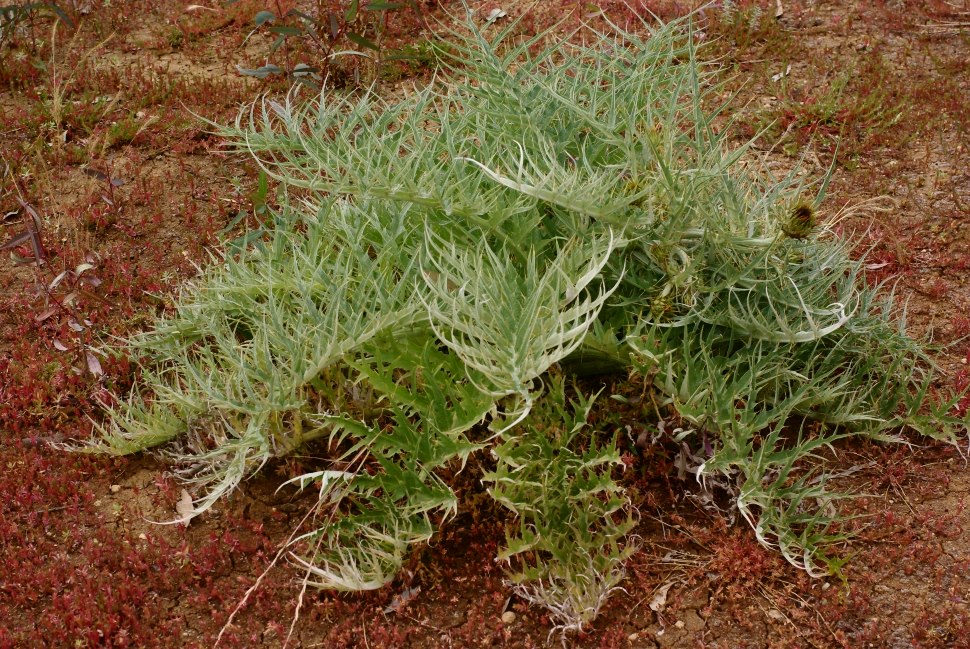 Artichoke Thistle in bud. Barfold Gorge.
---