Plants of the Castlemaine District
Austral Bear's-ear - native (Cymbonotus preissianus)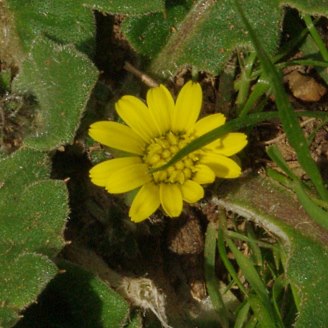 Family: Asterceae (Daisy family).
Native.
Occurrence: Scattered. It is moderately common on Mt Alexander.
Identify by:
it has a rosette of broad, indented basal leaves (the leaves are much broader than the leaves of weeds such as Cat's-ear and Dandelion).
it has one to several yellow daisy flowers rising separately from the base
both the ray petals and the disk petals are yellow.
Name. cymbos: Greek for boat; notos: back, for the keeled back of the seeds; preissianus: after Johann Ludwig Preiss, 1811-83, who collected plants in WA.
Photos:
Austral Bear's-ear. Mt Alexander.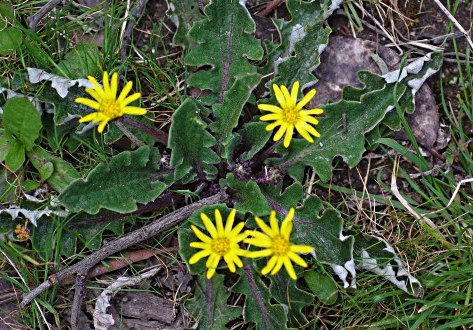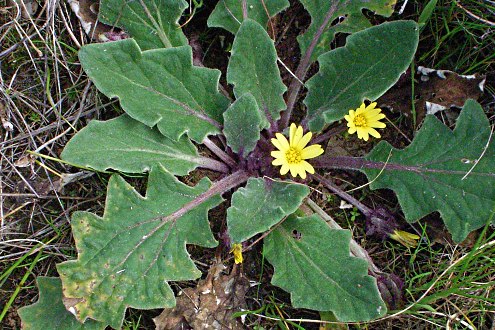 ---