scale bar = 1cm.
Water Ribbons - native (Cycnogeton procerum (R.Br.) Buchenau)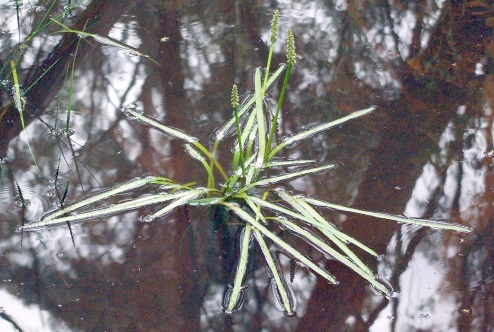 Family: Juncaginaceae.
Native of Eastern Australia.
Occurrence: Widespread and common in permanent water, including streams and lakes. It also is found in intermittent streams and occasional lakes.
Identification:
the leaves are long and strap shaped and grow from the base of the plant
the lower parts of the leaves are usually immersed in water, and the upper part of the leaves float on the water surface
the flowers are in stout spikes, held well above the water.
This is a variable species. It can be distinguished from similar water plants with strap-shaped leaves by the stout flower spike, and the floating leaves.
Photo 1: Water Ribbons in flower. Kangaroo Track, Fryers Ridge.
2: Water Ribbons on Laanecoorie Reservoir. 3: Castlemaine Botanic Gardens. 4: Lake Wendouree.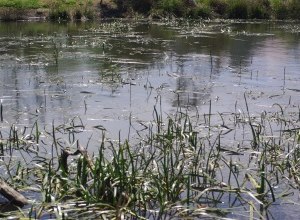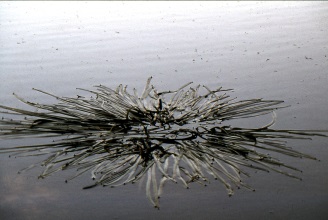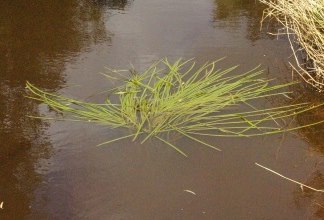 ---