Plants of the Castlemaine District
Blue Caladenia - native (Cyanicula caerulea)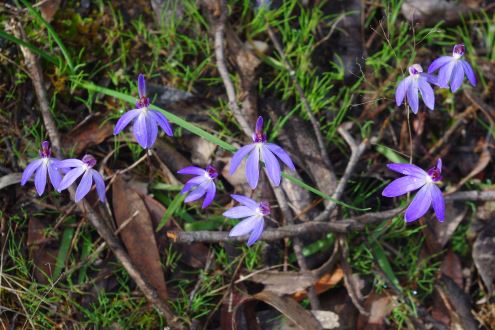 Family: Orchidaceae (Orchid family).
Native of Eastern Australia.
Other names: Caladenia caerulea, Blue Fingers.
the flowers are (usually) an intense deep blue
they resemble a blue coloured Pink Fingers.
A common orchid. Like many orchids, they are only prominent during a short flowering season.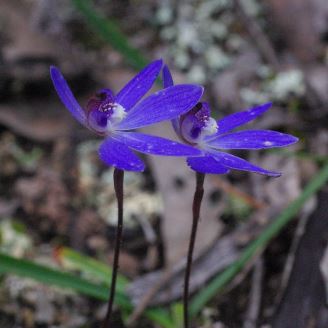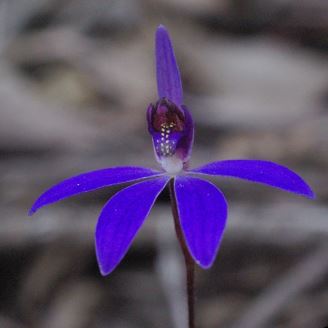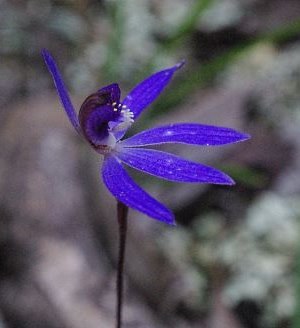 Photos: Blue Caladenia, Walmer Flora Reserve.

---