Plants of the Castlemaine District
Montbretia - introduced (*Crocosmia ×crocosmiiflora)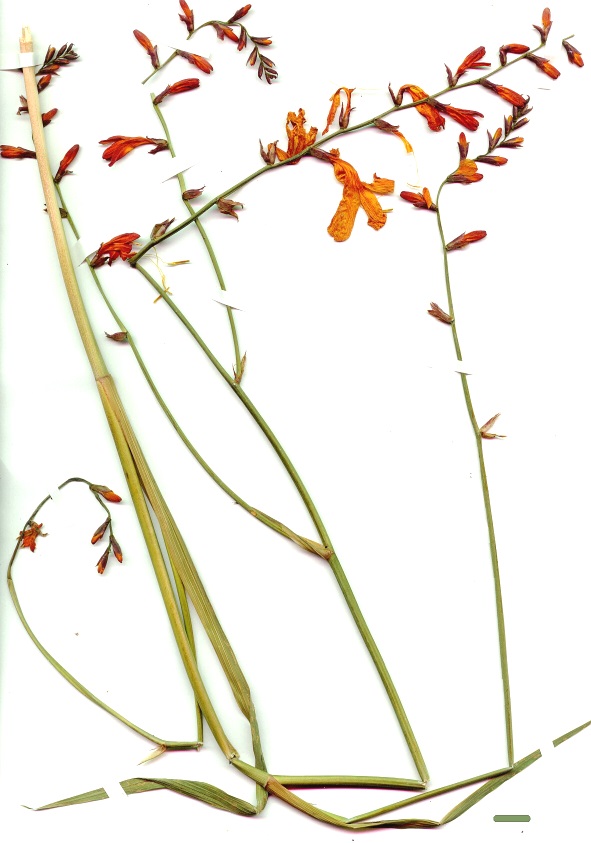 Family: Iridaceae (Iris family).
Origin: Horticultural hybrid.
Occurrence: Prefers damp conditions. In Central Victoria most occurrences are along drainage lines.
Identification:
it has long, grass-like leaves
the 'petals' are orange
there is a small brown leaf (bract) at the base of each flower stalk
the flowers are arranged along stem.
It reproduces from seed and by corms. An environmental weed. It is a more serious weed in higher rainfall areas where it may displace native vegetation.
R: Montbretia. Dried specimen from McKittricks Road, Faraday.

---