Is it a native?
Hawthorn - a weed (Crataegus monogyna)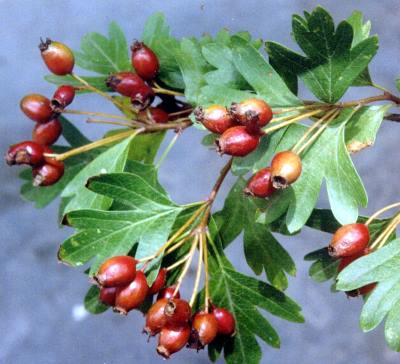 Other names: May.
Family: Rosaceae (Rose family).
Native of Europe.
Occurrence: Widespread in Central Victoria. Is more common in higher rainfall areas where it has sometimes been planted as a hedge plant.
Identification:
it grows to a large shrub or small tree
the leaves are deciduous and teethed at the tips
the branches are usually spiny
it has clusters of red berries.
The fruit are eaten by birds and foxes. Both of these animals contribute to the spread of Hawthorn.
It is a declared noxious weed, and listed as Restricted in central Victoria.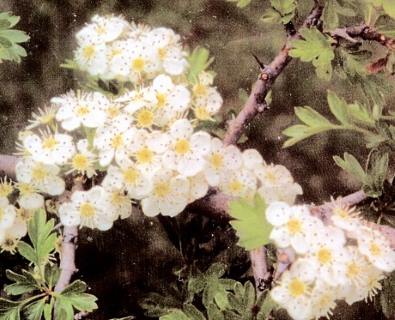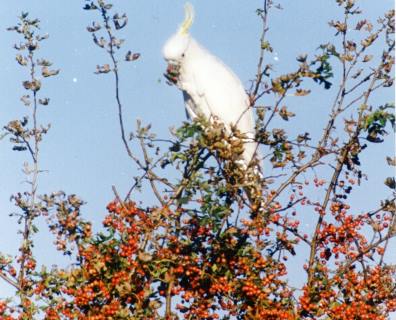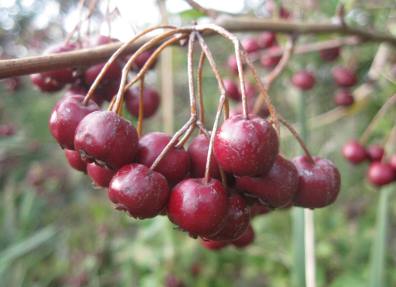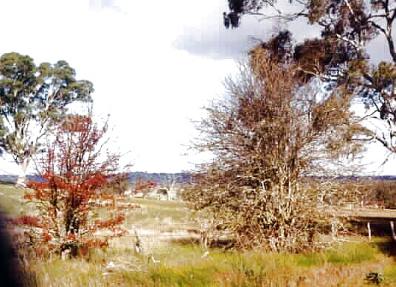 Photo 1: Fruit and leaves with the distinctive toothed margins. 2: The flowers with 5 white petals, as is common to many other members of the rose family. 3: A Cockatoo helping to spread seeds. 4: Fruit. Portland. 5: Hawthorn in winter. Elphinstone.
---