Plants of the Castlemaine District
Billy Buttons - native (Craspedia variabilis)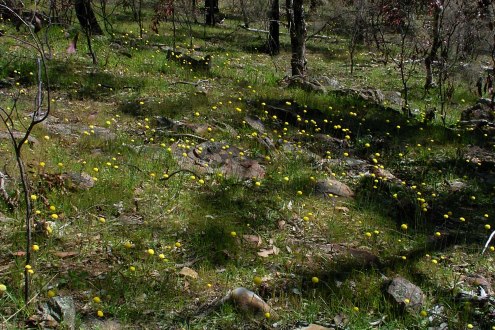 Family: Asteraceae (Daisy family).
Native.
Occurrence: Widespread and common in the heathy dry forests. It can flower prolifically after fire.
Identification:
it grows to 20-50cm high
it has yellow flowers from a base of green bracts (floral leaves); as the flower matures the flower cluster can become spherical, and obscure the bracts.
it has a rosette of basal leaves, and also slender leaves along the flowering stalk.
the flower stalk and leaves are shortly hairy.
Lanky Buttons (Leptorhynchos elongatus) has more pronounced bracts at the flower base, and the buds are more conical in shape. It is rare.
Photo 1: Billy Buttons after fire. The Monk. 2-4: Castlemaine.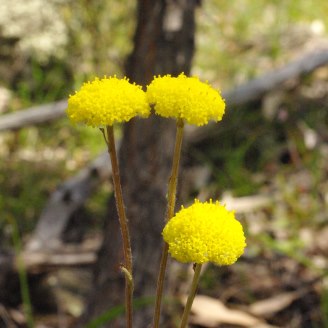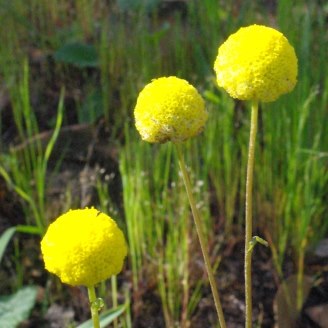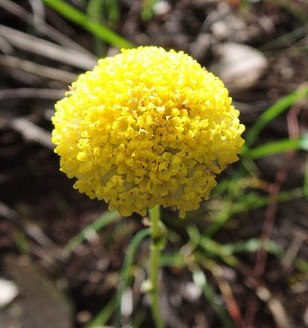 ---