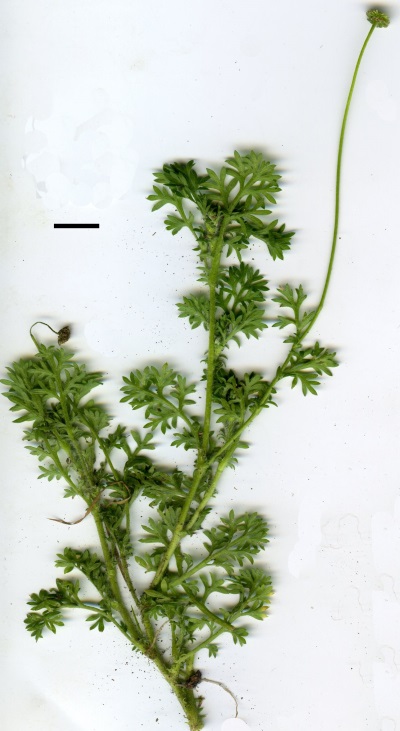 Family: Asteraceae (Daisy family).
Native of Australia (Common Cotula) and South Africa (Ferny Cotula).
Occurrence: Both are widespread plants, growing in seasonally damp places e.g. mud flats or damp roadside verges.
Identification: The two cotulas are similar in appearance. Both are small plants with deeply divided (fern-like) leaves, and small yellow button daisy flowers that terminate the slender flower stalks.
Ferny Cotula (*Cotula bipinnata).
the leaves are hairless
the leaves are divided into linear (narrow) leaflets
the flower stalks are usually not much longer than the leaves
it grows to about 20cm high, but usually less than this.
It is an environmental weed.
Common Cotula (Cotula australis)
is hairy, with thin cottony hairs
the slender flower stalks are longer than the leaves.
the leaves are divided into small pointed oval leaves
it grows to about 10cm high, but may be less than this.
Name. Cotula: a small cup, from the Greek cotyle, referring to the flowers.
Photo 1: Common Cotula, Golden Square.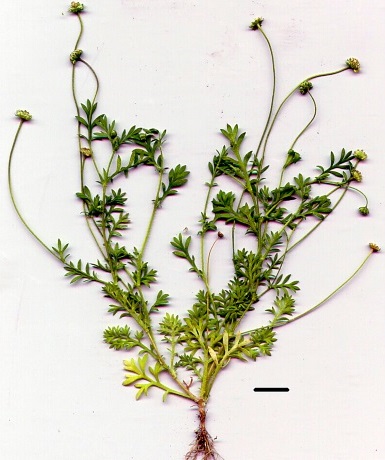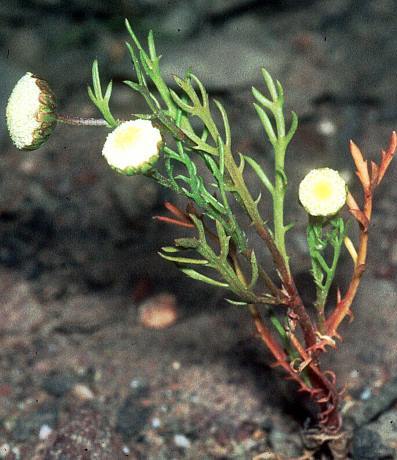 2: Common Cotula. Castlemaine. 4: Ferny Cotula. Muckleford.
Water Buttons (Cotula coronopifolia) is a stouter plant with stem-clasping leaves, and grows in wetter positions.
---