Plants of the Castlemaine district
Button Everlasting - native (Coronidium scorpioides)
Family: Asteraceae (Daisy family).
Native.
Other names. Formerly known as Helichrysum scorpioides.
Occurrence: Most common in the southern wetter forests.
Identification:
it is a yellow everlasting daisy (i.e. the bracts at the base of the flower clusters are petal-like)
it has a single flower at the end of a leafy stem
the petal-like bracts are in several rows, and not much wider than the central disk florets.
Photos below: 1: Hepburn. 2: Eureka. 3: Field of Button Everlastings. Enfield.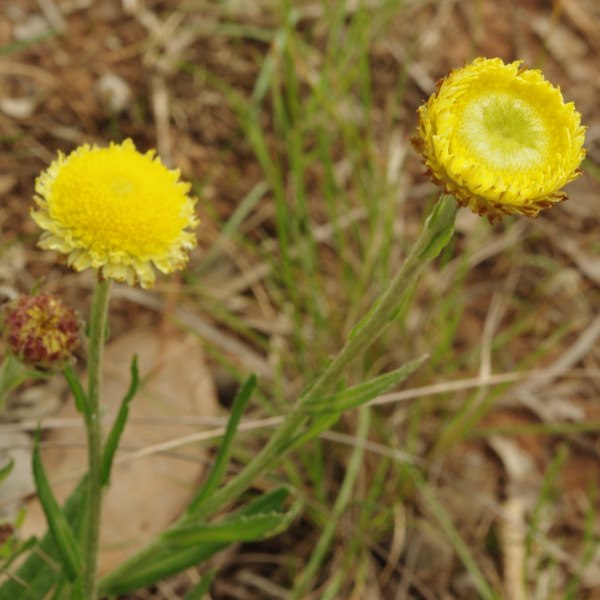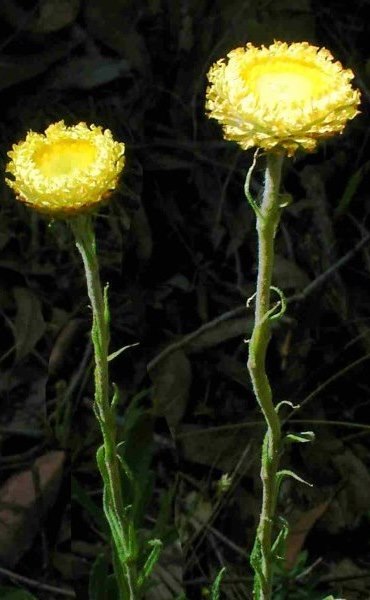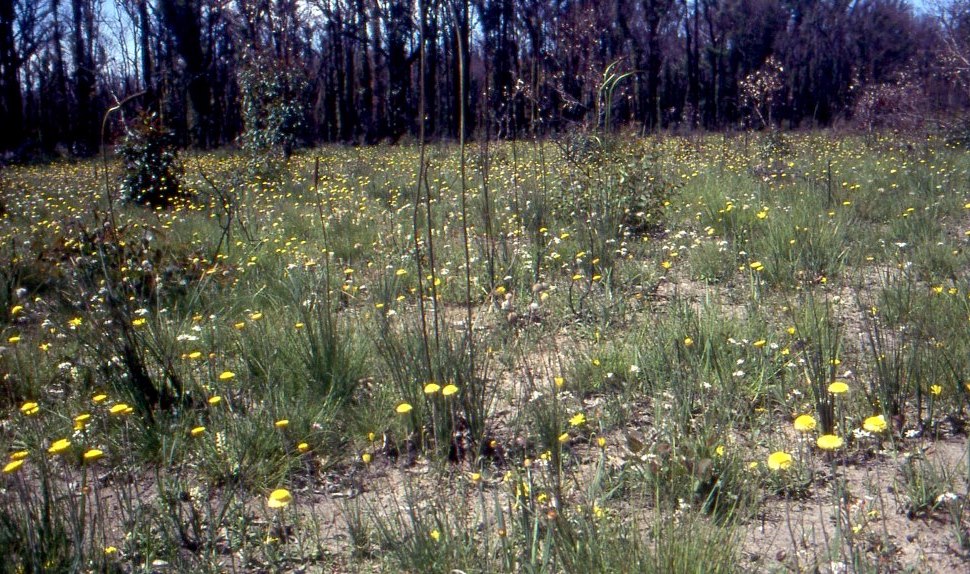 ---