Plants of the Castlemaine District
Love Creeper - native (Comesperma volubile)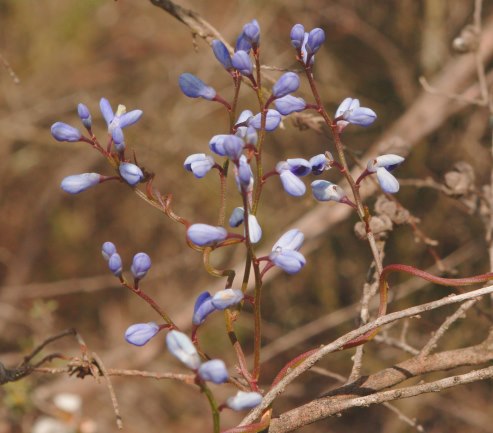 Family: Polygalaceae.
Native.
Uncommon but conspicuous, growing in the forests to the south.
Recognise:
it is a blue-flowered climber
the older plants are almost leafless.
The flowers resemble pea flowers. The sepals are modified into two blue wings, and the petals are in the central part of the flower.
Photo 1: Love Creeper. Cranbourne Botanic Gardens bushland.
2, 3. Fryers Ridge Road.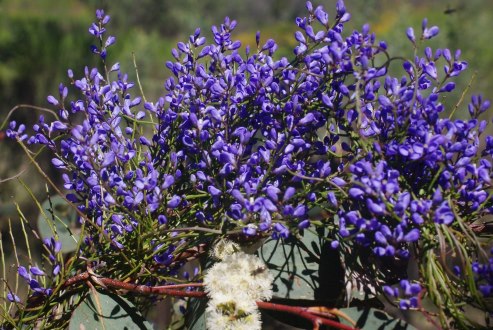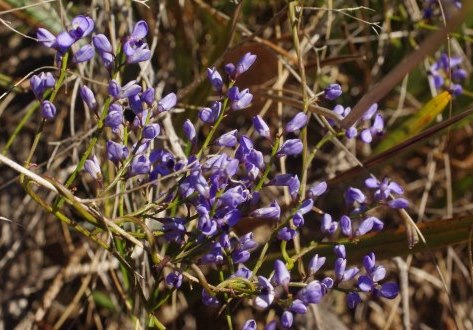 ---