Plants of the Castlemaine district
Bitter Melon - introduced (*Citrullus lanatus var. lanatus)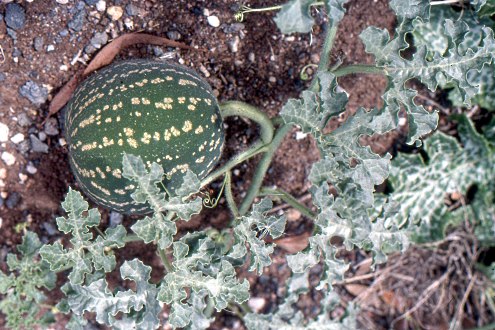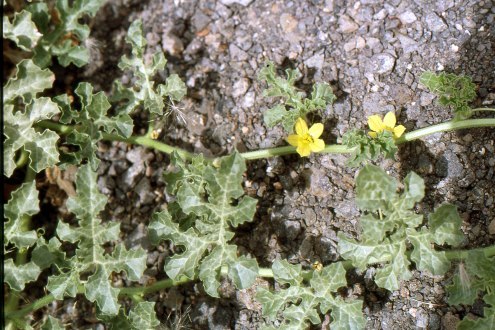 Other names: Camel Melon.
Family: Cucurbitaceae (Cucumber family).
Introduced.
Occurrence: Most common in inland Australia Victoria.
Identification:
it is a prostrate vine with slender stems.
the flowers are yellow and with five petals
the tendrils are undivided
the leaves are deeply 5 lobed, and some lobes are further divided
the fruit are round and cricket ball (or larger) sized with dark and light green stripes.
Similar species: Paddymelon (Cucumis myriocarpus) has marble-sized rough-surfaced fruit.

Watermelon is Citrullus lanatus var caffer.

Name: lanatus: with woolly hairs.

Photos 1 and 2: Bitter Melon. Cairn Curran.


---