Plants of the Castlemaine district
Chicory - introduced (*Cichorium intybus)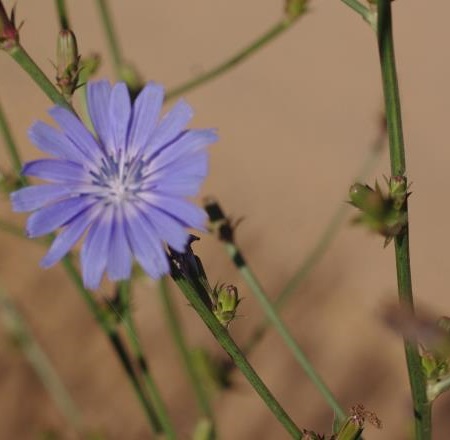 Family: Asteraceae (Daisy family).
Native of Europe and Asia.
Other names: Succory.
Occurrence: A widespread and conspicuous summer flowering weed. It is very common in Castlemaine. Chicory usually does not persist in grazed paddocks.
Identification:
the flower resembles a blue dandelion in size and shape
it flowers in late summer
it grows to about a metre high
there are usually several tough twiggy stems, with flowers growing along the stems.
The root has been roasted and used as a coffee substitute, and it is grown as a culinary and medicinal plant.
R: Chicory in Blakeley Road, Castlemaine. Most of the leaves are at the base of the plant.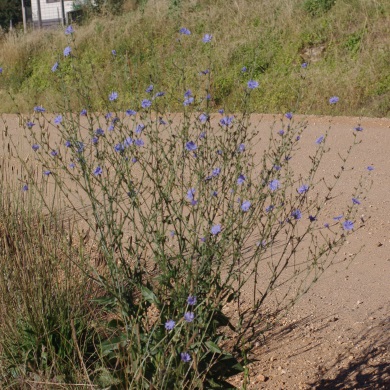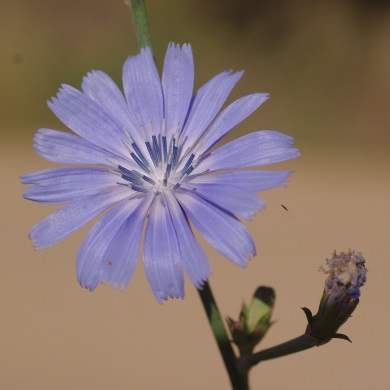 L: Flower. Happy Valley Castlemaine. R: Kennedy St, Castlemaine.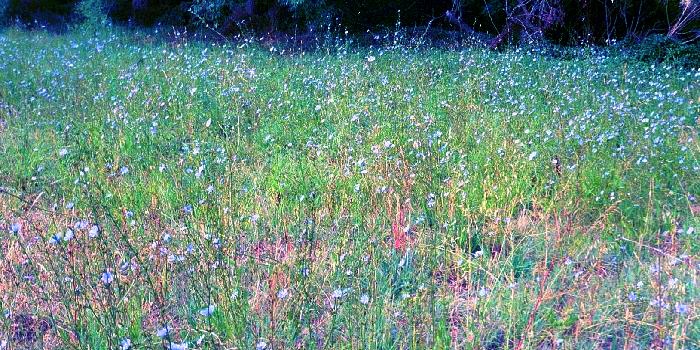 Bottom: Hundreds of Chicory plants. Froomes Road, near the creek. Castlemaine
---