Is it a native?
Square Cicendia and Slender Cicendia - introduced
(*Cicendia quadrangularis and *Cicendia filiformis)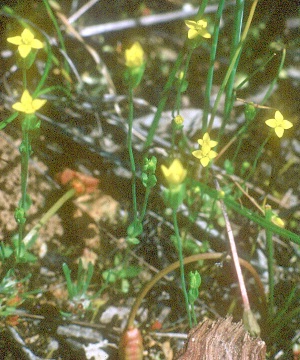 Family: Gentianaceae (Gentian family).
Natives of USA (Square Cicendia) and Europe, Asia and Africa (Slender Cicendia).
Occurrence: Widespread weeds in bushland areas, particularly in damp valley-flats, and other damp places.
Identification:
both are slender diminutive plants, often to about 5 cm high
the flowers are have four yellow petals and are at the end of the stems
there are paired tiny leaves about midway along the stems.
The two are similar in appearance.
The flower-bases of Square Cicendia are more or less are square in cross section; the flower-bases of Slender Cicendia are round in cross section.
the leaves of Square Cicendia are much broader than those of Slender Cicendia
the lobes of the green calyx of Square Cicendia are short (much less than a quarter of the length of the calyx) and numerous; Slender Cicendia has four lobes which are about a quarter of the length of the calyx.
Photos 1: Square Cicendia. Strathlea Forest.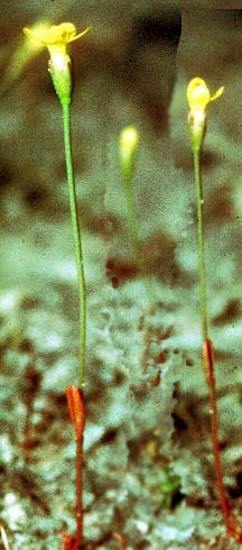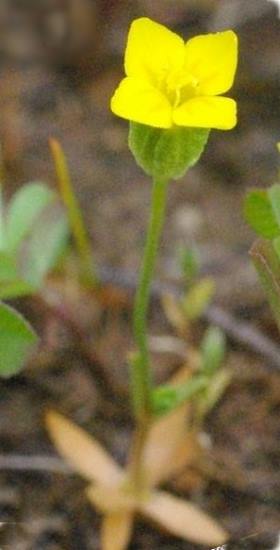 2: Dried specimens of Square Cicendia, Metcalfe. 3: Slender Cinendia, Muckleford Forest. 3: Sender Cicendia, Chewton Cemetery.
---