Plants of the Castlemaine district
Clustered Everlasting - native (Chrysocephalum semipapposum)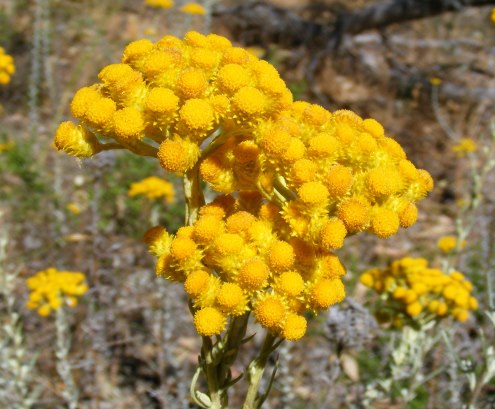 Family: Asteraceae (Daisy Family).
Native.
Occurrence: Common. May be locally abundant.
It is sometimes difficult to distinguish between Clustered Everlasting and members of the Common Everlasting group. The differences are:
Clustered Everlasting: Flower heads less than 7mm in diameter, upper leaf surfaces green.
Common Everlastings: Flower heads more than 7mm diameter, both leaf surfaces woolly.
As in other everlasting daisies, the bracts surrounding the flowers are coloured, and resemble petals. Unlike petals they do not quickly wither after flowering.
Photos:
Clustered Everlasting. Castlemaine Botanic gardens.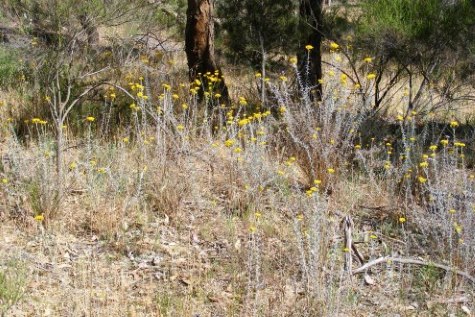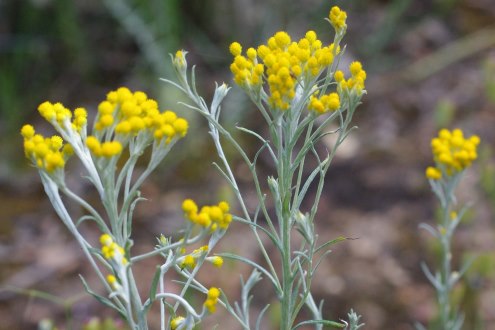 ---