Plants of the Castlemaine district
Glaucous Goosefoot - introduced? (*Chenopodium glaucum)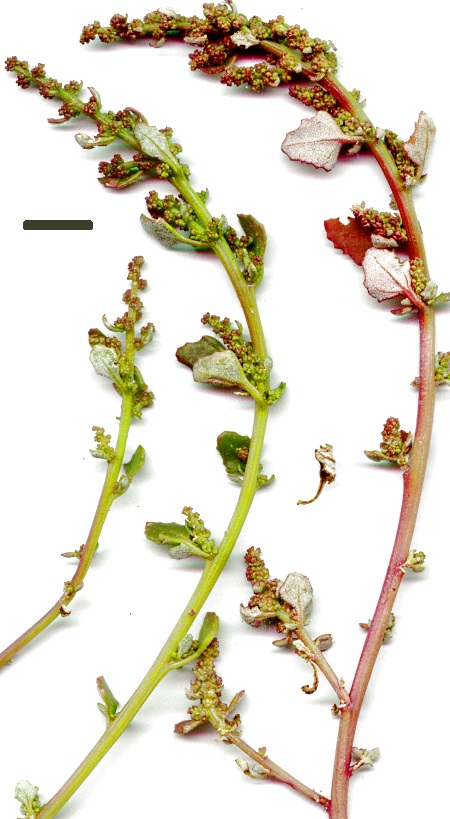 Family: Chenopodiaceae (Saltbush family).
Cosmopolitan (worldwide) species.
Identification:
it is a prostrate plant with semi-succulent leaves and stems
the leaves are mealy underneath (i.e. with small whitish scales)
the stems are often reddish
the flowers are clustered along the upper branches. The petals are not obvious
the leaves are 1 to 4 cm long, rhombic to oval, and lobed.
Notes: It is thought that both native and introduced Glaucous Goosefoot grows in Victoria. The plants growing in weedy locations are probably introduced.
Name. Chenopodium: Goosefoot; cheno: goose; pod: foot, the leaves of some species have the appearance of a goose's foot.
Photos: 1: Glaucous Goosefoot stems.
2: Glaucous Goosefoot on a dry dam bed. Maldon.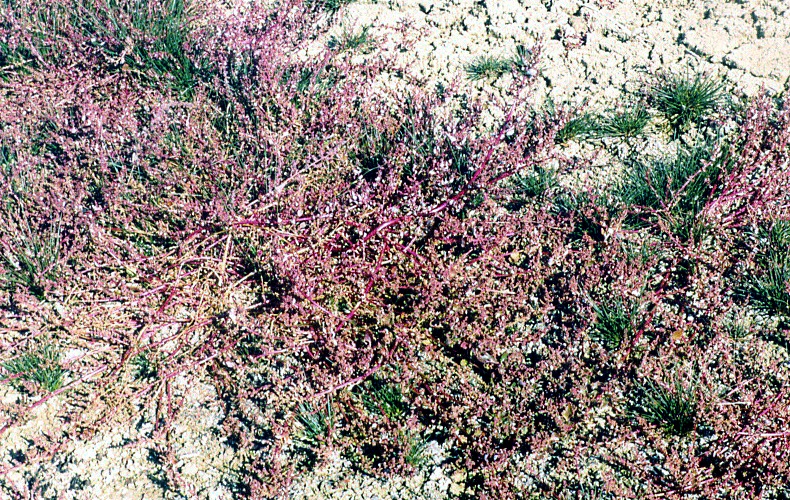 ---