Plants of the Castlemaine District
Caustic Weed - native (Chamaesyce drummondii)
Other names: Euphorbia drummondii.
Family: Euphorbiaceae (Euphorbia family).
Native.
Occurrence: A grassland plant, mostly in northern Victoria and further north.
Identification:
it is a prostrate plant with oval leaves
the sap is milky
the leaves are oval
the leaves green rather than purple (for the local plants).
The introduced
Eyebane (Chamaesyce maculata)
(or
Euphorbia maculta
) is a smaller plant with smaller leaves, and grows in weedy or disturbed places. It has red -purple tinted leaves and is finely hairy.
Photos: Caustic Weed. Kangaroo Flat Botanic Gardens.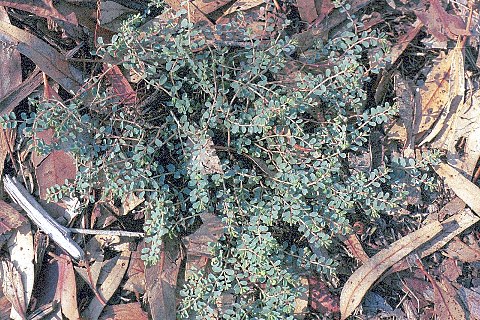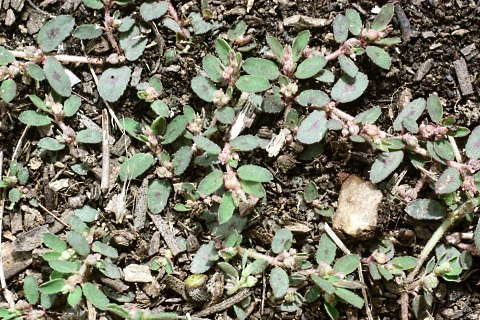 ---