Scale bar = 1cm
Blue Stars - native (Chamaescilla corymbosa)
Blue Stars is common.
Family: Asparagaceae It was formerly included in the Lily family.
Identification:
It has blue flowers with apparently six petals (three petals and three sepals)
the flower stalks are unbranched or sparingly branched and rise from a tussock of long, narrow leaves.
Photos: 1: Muckleford. 2: Brisbane Ranges, showing the flower and the leaves. 3: Muckleford.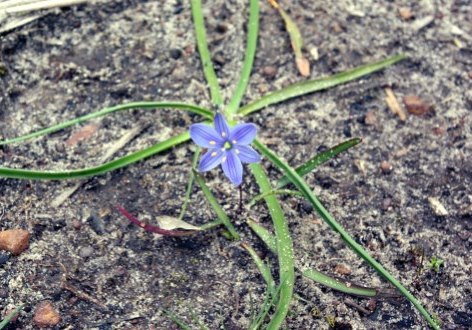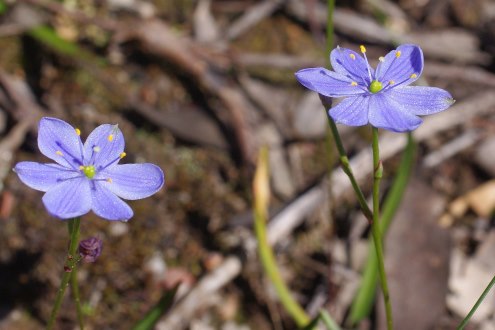 ---