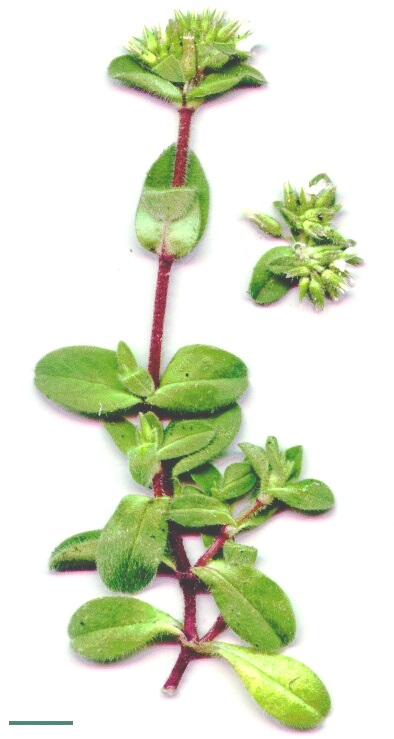 Family: Caryophyllaceae (Chickweed & Carnation family).
Occurrence: A widespread weed. It grows along roadsides, waste areas and invades bushland.
Identification:
it has hairy leaves and stems
it branches with the flower clusters at the ends of the branches
the leaves are in opposite pairs
the small white flowers have five petals.
It is an environmental weed and can invade bushland.
Similar species: Several other Chickweeds are found in the Central Victoria, but are less common.
Photo 1. Branch of Mouse-ear Chickweed. Frederick St, Castlemaine.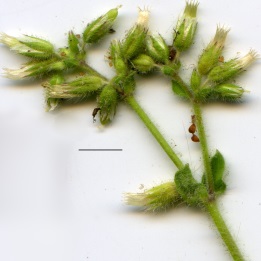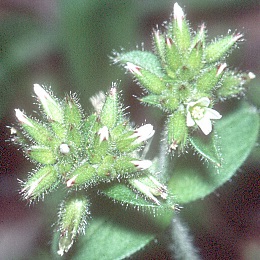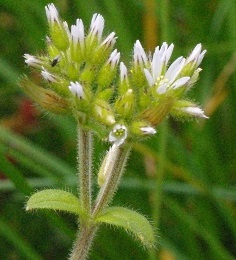 2-4. Mouse-ear Chickweed in flower.
---