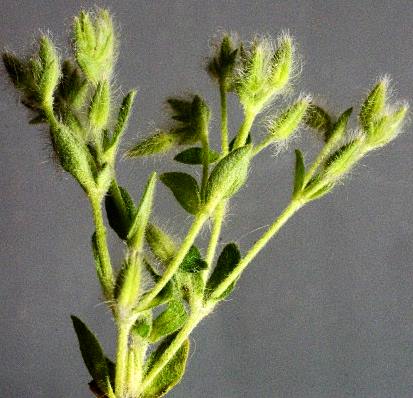 Family: Caryophyllaceae (Chickweed & Carnation family).
Native of Greece and Turkey.
Occurrence: Widespread weed of farmland and forest areas.
Identification:
the plant grows to about 10 cm high; it may be almost prostrate
the flowers are small and white
the flowers are densely hairy, so that the plant a hairy appearance.
An annual. It is an environmental weed.
Photos: 1,2,3. Levantine Chickweed. Barker St Castlemaine, growing with clover. The densely hairy flowers are distinctive.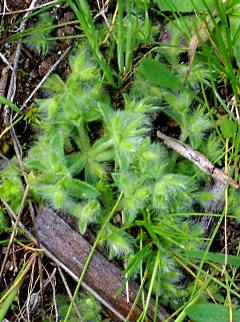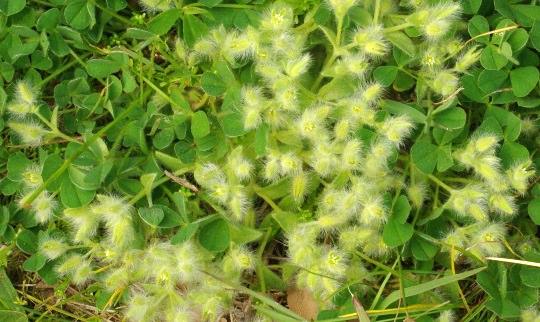 ---