Plants of the Castlemaine District
Old Man Weed - a native (Centipeda cunninghamii)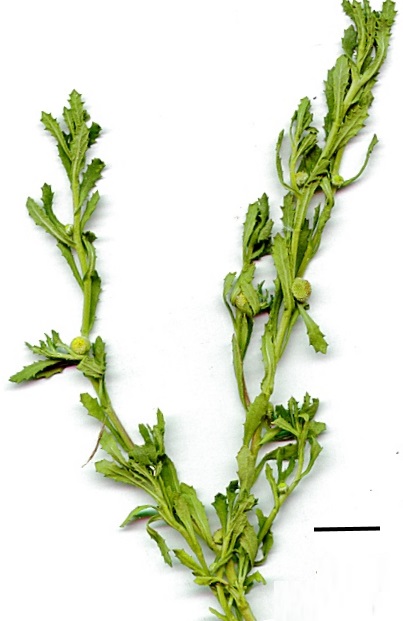 Other names: Common Sneezeweed, Scent Weed.
Family: Asteraceae (Daisy family).
Native of Australia.
Occurrence: It grows on damp flats e.g. exposed lake beds.
Identification:
it grows in damp situations (which may be seasonally dry)
it has greenish button flowers
the leaves are usually about 2 cm long and toothed
the plant is semi-prostrate, or clump forming.
Old Man Weed is an important Aboriginal medicinal plant.
Name: cunninghamii : after Allan Cunningham, an early explorer and plant collector.
Similar species: There are several other similar Centipeda species, none of which has been recorded locally.
Photo: 1. Old Man Weed. The greenish button flowers and the narrow, toothed leaves are useful identification features. Tullaroop Reservoir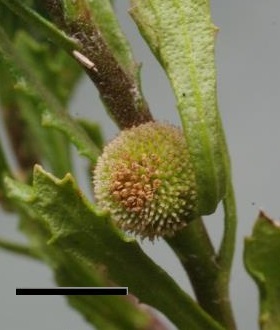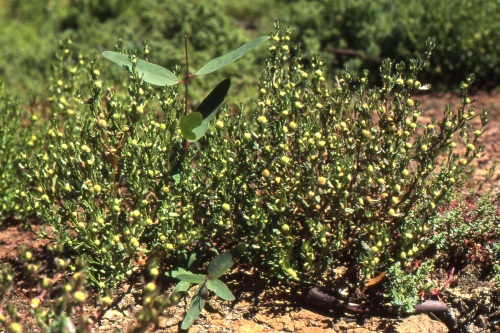 2,3. Old Man Weed. Harcourt North Reservoir. Seedling Red Gums are also present.
---