Plants of the Castlemaine District
Slender Dodder-laurel - a native (Cassytha glabella)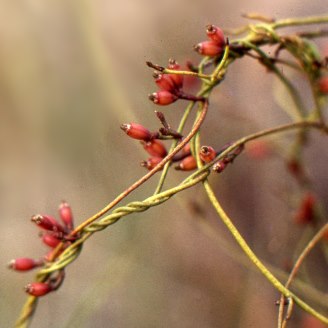 Family: Lauraceae (Laurel family).
Native.
Moderately common.
Identification:
the plant is an (apparently) low leafless twiner, that climbs over small shrubs
the slender stems are about a millimetre across
the twining stems attach themselves to the supporting plant by suckers
the fruit are ovoid, and become brown as they ripen
the stems and fruit are hairless.
It is a much smaller and more slender plant than Coarse Dodder-laurel. It often climbs through Gold-dust Wattle.
Photos: Slender Dodder-laurel. Smiths Reef.
Similar species: Downy Dodder-laurel (C. pubescens) has has short hairs on the stems and fruit.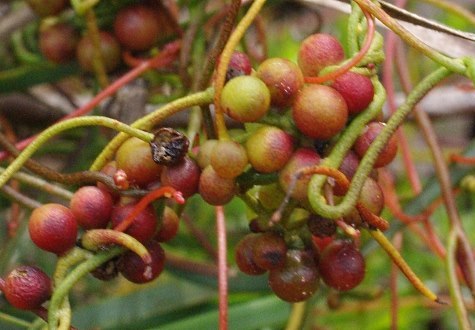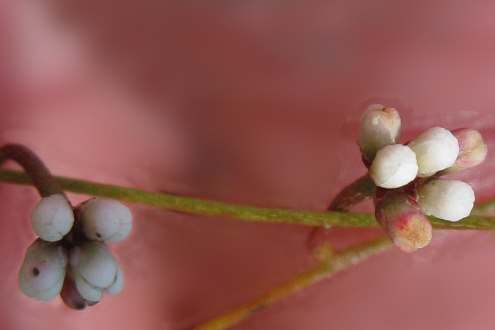 ---