Plants of the Castlemaine District
Coffee Bush (Drooping Cassinia) - a native (Cassinia sifton)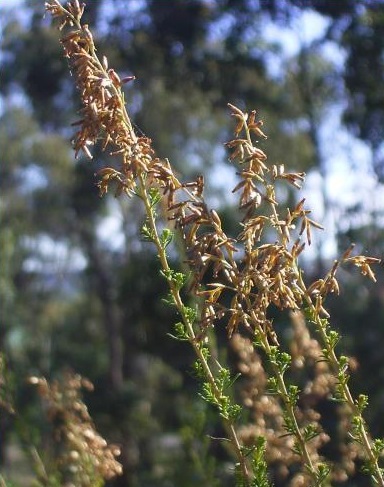 Other names: Formerly
C. arcuata
; Chinese Scrub, Drooping Cassinia.
Family: Asteraceae (Daisy family).
Native of south-eastern Australia.
Occurrence: It is widespread and abundant in the Goldfields area. Coffee Bush is a pioneer plant and is one of the first plants to colonise disturbed land.
Identification:
it has very small, fine leaves
it is a shrub, growing to several metres
the small flowers are a coffee-coloured brown in autumn.
Coffee Bush is native to the district, and is an important plant of the local bushland. Where land has been cleared, Coffee Bush may grow thickly. However, other plants e.g. native grasses and native herbs can be found in the ground layer, and eucalypts and wattles are able to grow in it. These will in time, replace the Coffee Bush.
The name, Coffee Bush, refers to the coffee coloured flowers in autumn. It is sometimes called Chinese Scrub. Early European miners thought, erroneously, that the plant was brought to Australia by Chinese miners.
Cassinia: Alexandre Cassini, 1784-1832, a French botanist who specialised in the daisy family.
Right: Coffee Bush in flower.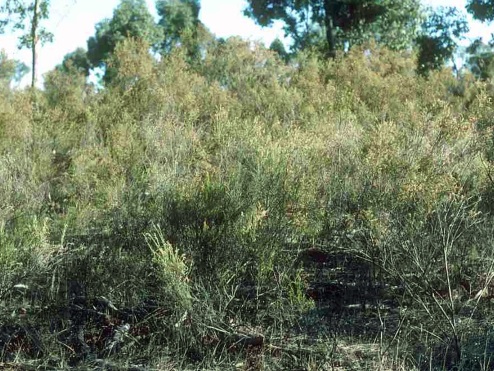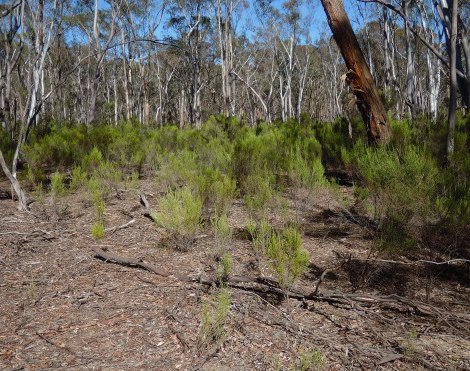 L: Coffee Bush with a ground layer of native grasses. In time, native plants will replace the Coffee Bush. Weeds (e.g. Gorse, Broom and Blackberry) crowd out native plants. Kalimna Reserve, Castlemaine. R: Green growth after summer rain. Muckleford Forest.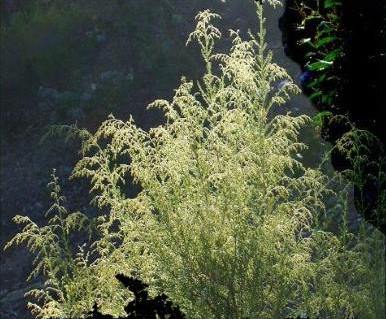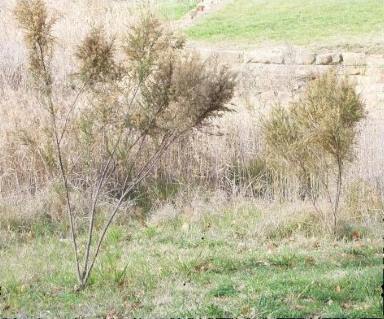 Left: Coffee Bush. Greenhill Avenue, Castlemaine. Right: Coffee Bush in summer.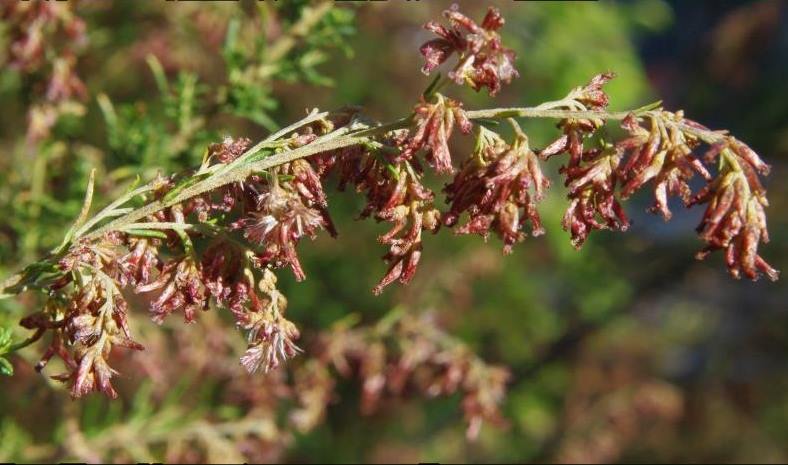 The beautiful colour of Coffee Bush in Autumn. Garden.

---