Is it a native?
Common Cassinia - a native (Cassinia aculeata)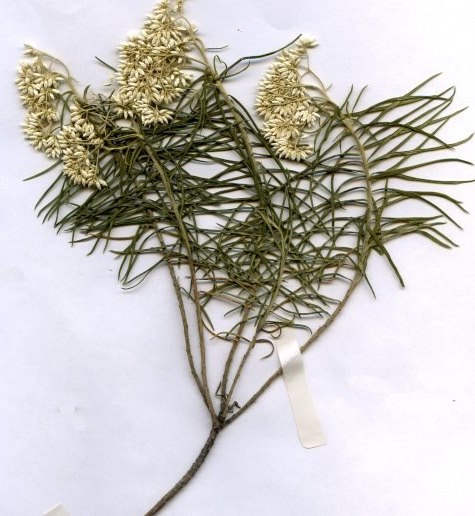 Family: Asteraceae (Daisy family).
Native.
Occurrence: Uncommon. A patch of Common Cassinia is growing in Wattle Flat forest. It is more abundant in the southern forests.
Identification:
it is a shrub with flat-topped sprays of white flowers
the individual florets are small
the leaves are narrow
the undersurface of the leaves is largely obscured by the rolled over leaf edges, and the central vein on the undersurfce is also obscured.
In the very similar Shiny Cassinia (C. longifolia) the central underleaf vein is readily visible.
Photo 1: Walmer Flora Reserve 2001. It appears to be extinct in this locality.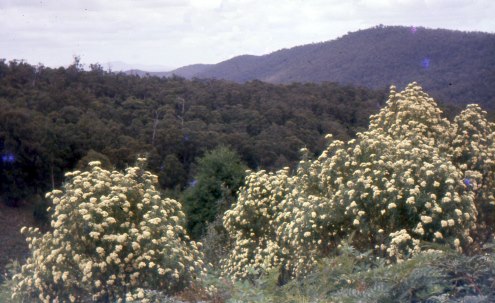 Photo 2: Common Cassinia. Toolangi.
---