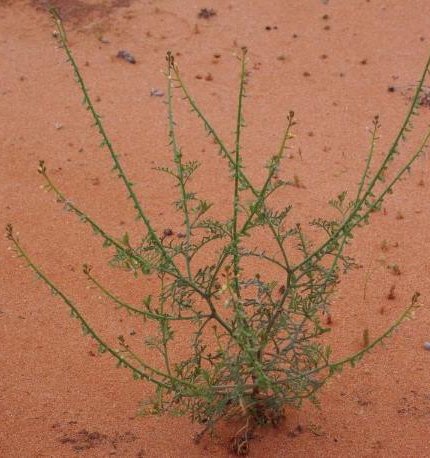 Family: Brassicaceae (Cabbage family).
Native of the Mediterranean region.
Occurrence: A widespread and very common weed in the dry inland, particularly in overgrazed paddocks.
Identification:
it is an erect, branched plant to about 10 cm high
it is covered with stiff, backward pointing hairs
the flowers have four pale yellowish petals with purple veins
the leaves are divided into narrow leaflets, which may be again divided into leaflets
the fruit are hairy, with a flattened beak (so that the fruit resembles a green tadpole).
Notes: This weed is uncommon, or absent, from cooler areas. It is an annual. R:Ward's Weed. Broken Hill. The flowers have faded. The fruit resembles a green tadpole.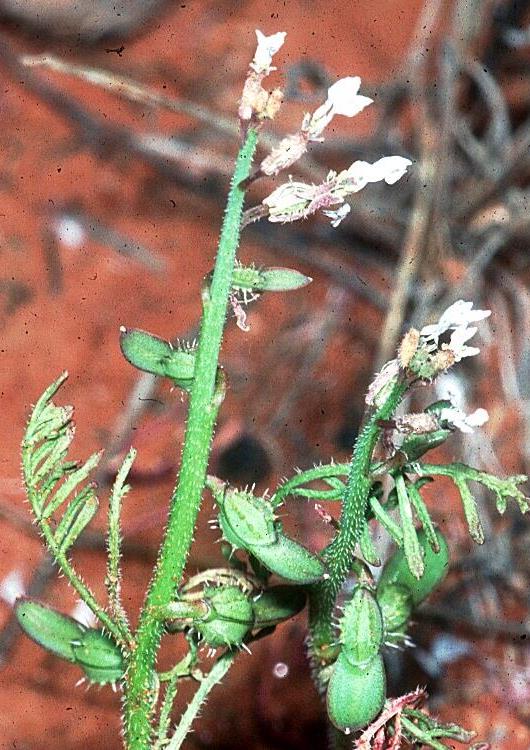 ---