Plants of the Castlemaine District
Tassel Sedge - native (Carex fascicularis)
Family: Cyperaceae (Sedge family).
Native of Australia, NZ and new Guinea.
Occurrence: Not common. Beside water, along water channels.
Identification:
the cylindrical flowers are on slender stalks, and the mature flowers are conspicuoiusly drooping
the flower clusters amy be male or female
the male flower clusters are thinner than the female clusters.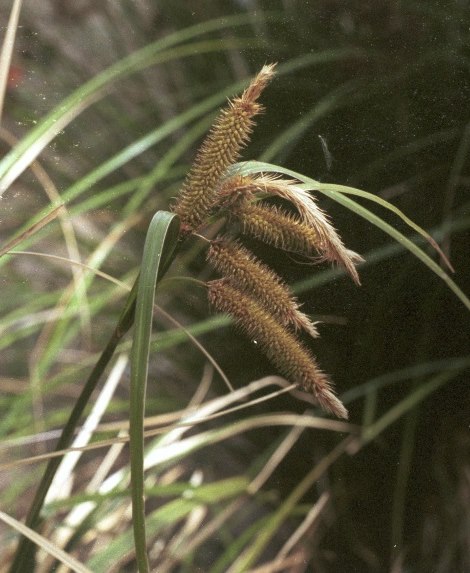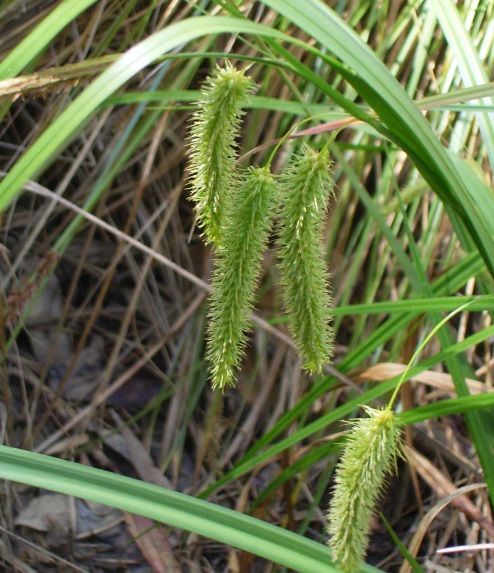 Photos 1: Female flowers. Eureka. The male cluster is in the top left-hand corner. 2: Tassel Sedge. There are five clusters of female flowers, and one more slender terminal male cluster (with a feathery appearance). Wendouree Gardens Wetland.

---