Plants of the Castlemaine District
Divided Sedge- introduced (*Carex divisa)

Family: Cyperaceae (Sedge family).
Native of Europe.
Occurrence: Scattered along roadsides and drains, and open paddocks.
Identification:
the stems are slender, usually about a millimetre wide
the stems are usually from 20 to 70 cm long and triangular in cross-section
the leaves are slender (1 mm to 3 mm wide) and are shorter than the flowering stems
there are three or more stalkless flower clusters growing from the end of the stems
the flower clusters are brown and about a centimetre long
there is a leaf (bract) at the base of the flower cluster, which may be shorter or longer than the flower clusters
the husks of the flowers are pointed and often end in a pointed tip.
Similar species: The native Knob Sedge (Carex inversa) is similar in size. Its flower clusters are green, the stems are rounded, and leaves (bracts) growing from the base of the flowers are much longer than the flowers.
Photos: 1,2,3: Specimen of Divided Sedge from Campbells Creek.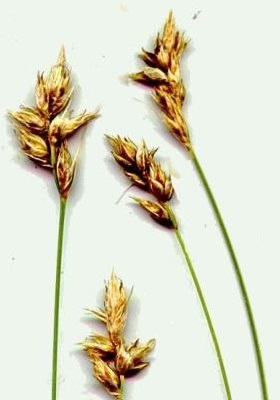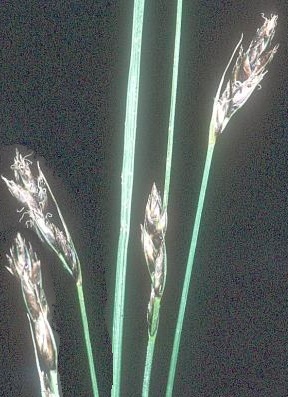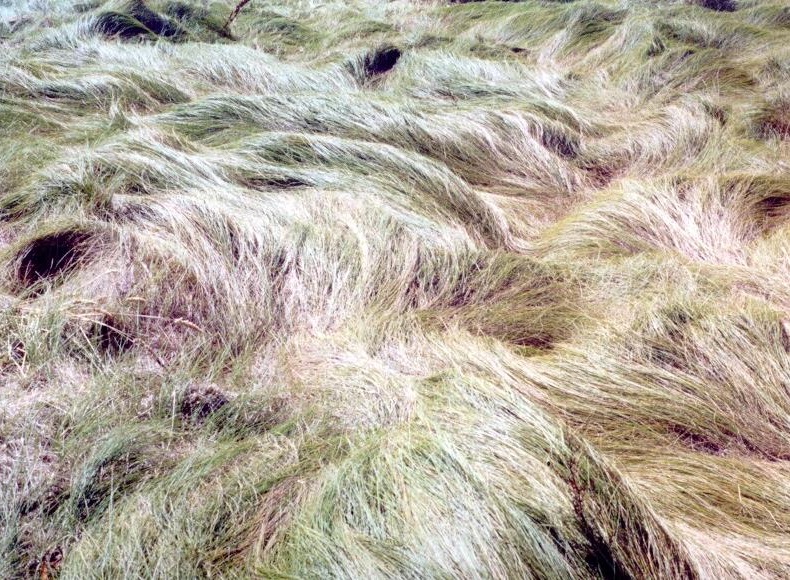 Dense stand of Divided Sedge, Midland Highway near Mt Franklin.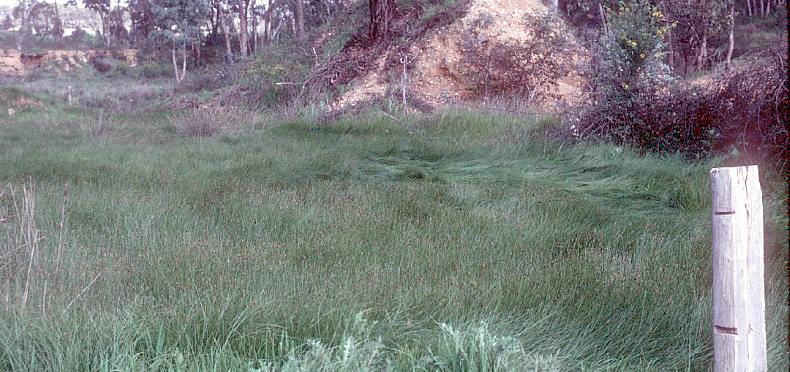 Divided Sedge, Sluicers Rd, McKenzie Hill.
---