Is it a native?
Tufted Burr-daisy - a native (Calotis scapigera)

Family: Asteraceae (Daisy family)
.
Native.
Occurrence: Rare. Recorded for Cairn Curran.
Identification:
it is an erect herb
the daisy flowers have white radiating petals
the leaves at the base and along the stem are usually toothed
the seeds have stout spines, with smaller spines between (and hence the name "burr daisy").
Photo: Herbarium specimen. L: The seed head with burrs. M: Flower. R: Entire plant.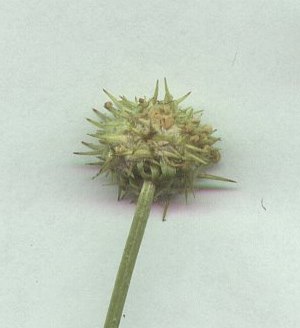 ---