Is it a native?
Lemon Beauty-heads- a native (Calocephalus citreus)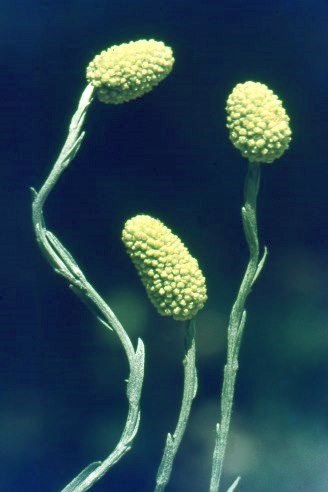 Family: Asteraceae (Daisy family).
Native.
Occurrence: A common grassland species.
Identification:
it has oval clusters of lemon-yellow daisies
all of the florets are tube florets - it does not have radiating petals
the leaves are narrow and greyish along the flowering stalk.
Name. Calocephalus: beautiful + head, referring to the head of flowers; citrus: the citrus tree.
Photos:
1: Castlemaine. 2, 3: Montgomery Street grassland.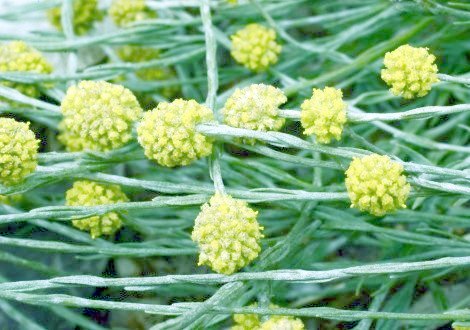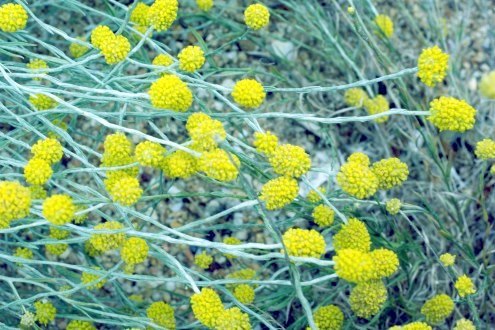 ---