Plants of the Castlemaine District
Starwort - introduced (*Callitriche brutia subsp brutia)
Family: Plantaginaceae (Plantain family).
Native of Europe and Greenland.
Occurrence: Uncommon. Grows in water. It is an environmental weed.
Identification:
it has small round to oval leaves and also long, narrow leaves that are notched at the tip
the leaves are in pairs and almost stalkless
the leaves have three or more longitudinal veins.
Common Starwort (*Callitriche stagnalis) is similar but has only paired oval leaves. It also grows in water.
Name. Callitriche: beautiful + hair.
Images:
Pressed and dried specimens. Mt Alexander.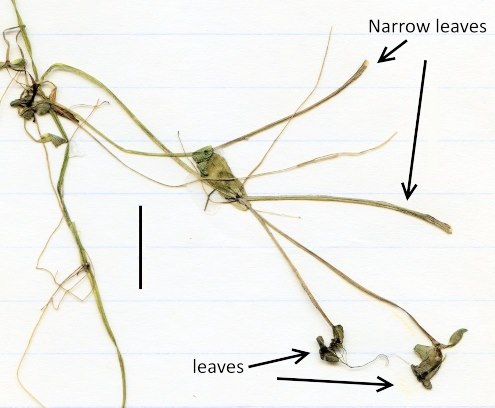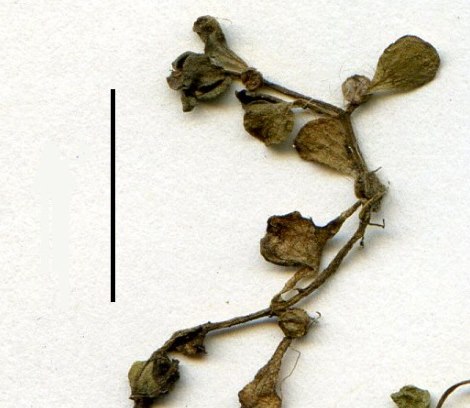 ---