Plants of the Castlemaine District
Eastern Bronze Caladenia - native (Caladenia transitoria)
Family: Orchidaceae (Orchid family).
Other names: Formerly included in C. iridescens, which is mostly a Grampians orchid.
Native also of Tasmania, NSW and NZ.
Occurrence: Moderately common.
Identification:
its petals and sepals are contracted to a sharp point, but not awned
the petals and sepals are bronzy colour
there are usually one or two flowers./li>
This orchid is seldom recorded. It appears to be more common further south.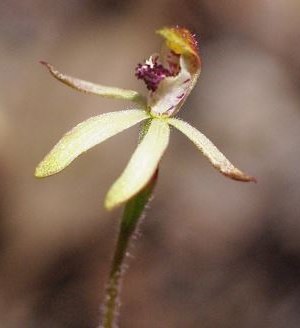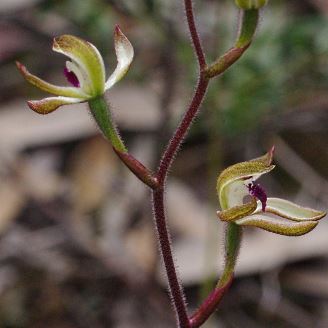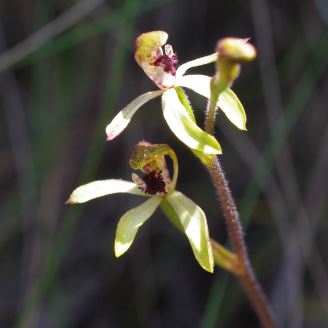 Photos: Bronze Caladenia. 1, 3: Loop Track, Porcupine Ridge. 2: Eureka Diggings.

---