Plants of the Castlemaine District
Mantis Orchid - native (Caladenia tentaculata)
Family: Orchidaceae (Orchid family).
Native of Vic, ACT and NSW.
Identification:
it is a greencomb spider orchid
the sepals do not end in brown, elongated clubs
it is a more open flower than the Brown-clubbed Spider Orchid.
This species was formerly included in Caldenia dilatata. Its abundance in the district is uncertain.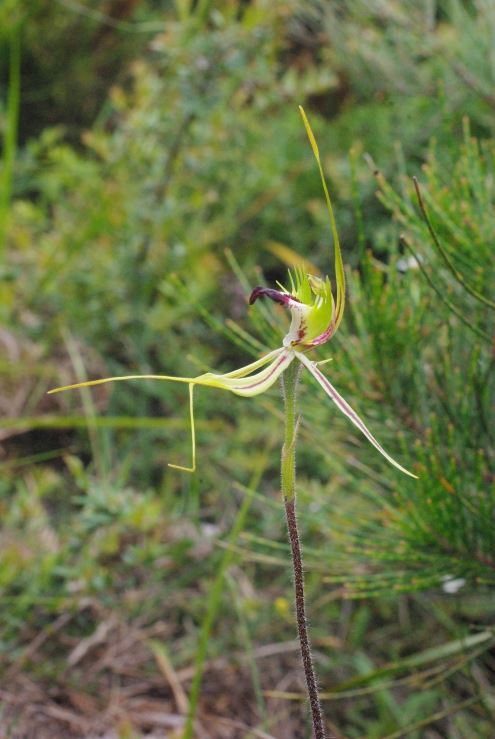 Photo: Castlemaine.

---