Is it a native?
Musky Caladenia - native (Caladenia gracilis)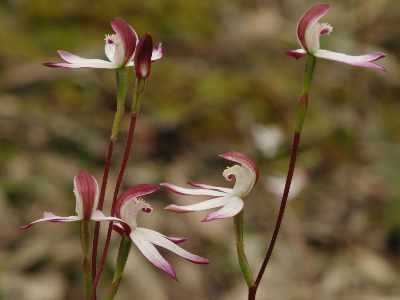 Family: Orchidaceae (Orchid family).
Native of Eastern Australia.
Occurrence: Common.
Identification:
its petals and sepals are more or less white
the dorsal sepal is gently curved over the labellum
the tongue has light purple lumps.
Hooded Caladenia is similar to the Musky Caladenia. Both are common. Musky Caladenia has a much less sharply bent dorsal sepal, and the tongue is only lightly purple with raised lumps.
Both Hooded and Musky Caladenia are common species. They seldom intermix; a patch of forest generally has one or the other.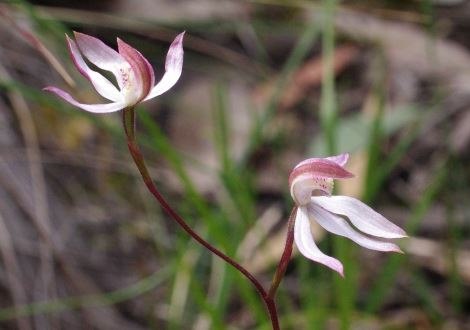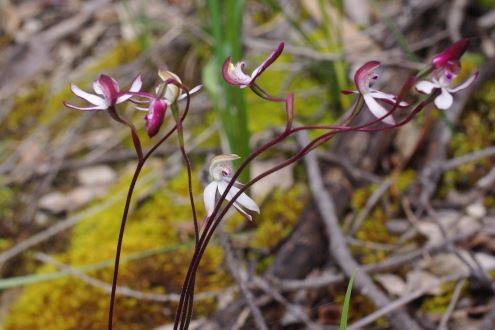 Photos: Musky Caladenia. Muckleford.

---