Plants of the Castlemaine District
Castlemaine Spider-orchid - native (Caladenia clavescens)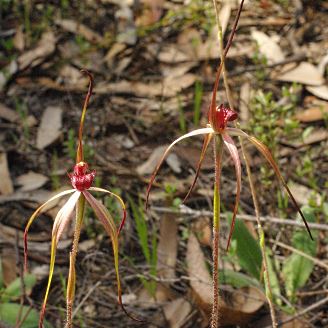 Family: Orchidaceae (Orchid family).
Native of Victoria.
Occurrence: Scattered localities.
Identification:
its flowers are usually dark red but are sometimes paler, or white
it has a single leaf
the petals and sepals are long and slender, tapering to fine points.
Castlemaine Spider-orchid was formerly included in Caladenia concolor, the Crimson Spider-orchid.
VROTS: vulnerable. Listed under the Fauna and Flora Guarantee Act.
1: Pale form of Castlemaine Spider-orchid.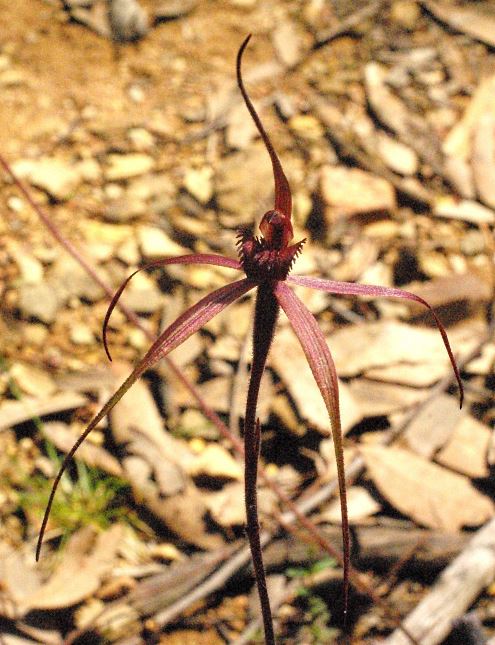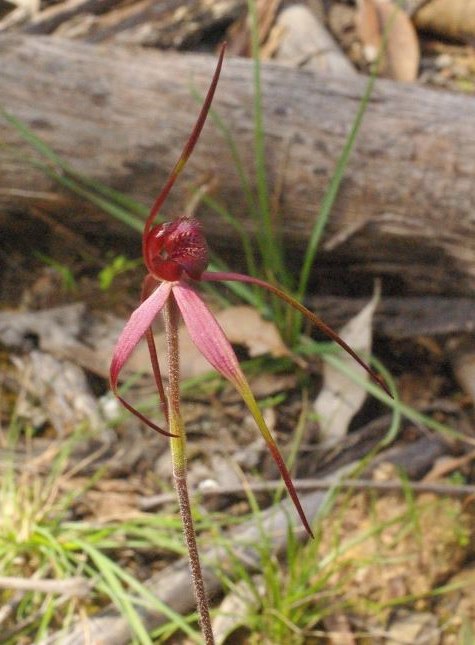 Photos 2, 3: Castlemaine Spider-orchid. Eureka Diggings.

---