Is it a native?
Blue Grass-lily - native (Caesia calliantha)
Family: Hemerocallidaceae. It was formerly included in the Lily family.
Native.
It is uncommon. A grassland plant.
Identification:
it has blue flowers on the upper stalk
the flowers have blue lines
It has flat grass-like leaves (and hence the name "Grass-lily").
Photos 1: Barkers Creek. 2: Glenthompson.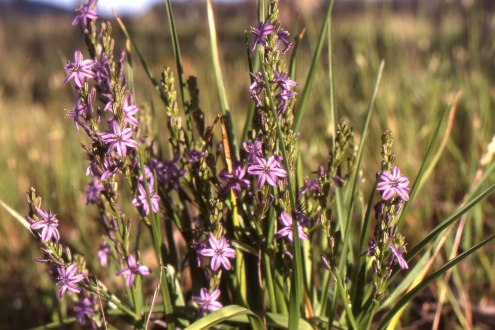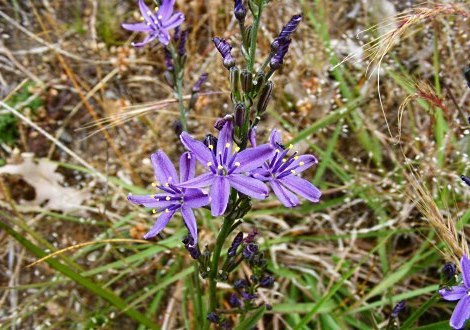 ---