Plants of the Castlemaine District?
Milkmaids - native (Burchardia umbellata)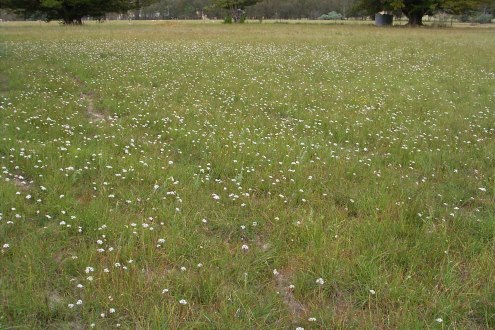 Family: Colchicaceae. It was formerly classified in the lily family (Liliaceae).
Native.
It is common and widespread.
Identification:
it has appears to have six white petals (made up of 3 sepals and 3 petals)
the flowers are on short stalks, which radiate from the top of the main stalk
the paired leaves are long and narrow.
Milkmaids can regenerate prolifically after fire.
Name. Burchardia: after Johann Burckhard, 1784-1817 and J. Heinrich Burckhard,1676-1834 a German doctor; umbellata: from "umbel" a flower arrangement where the flowers are on short, more or less equal stalks that radiate from the top of the main stalk.
Photos 1: Moonambel Cemtery. Milkmaids is a common grassland plant. 2: Kaweka. 3: Hepburn. 4: Porcupine Ridge. Three examples of a forest plant.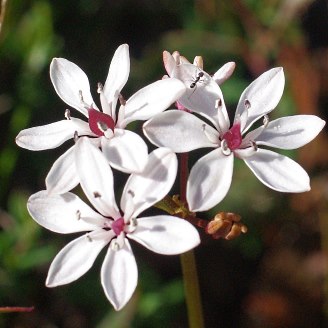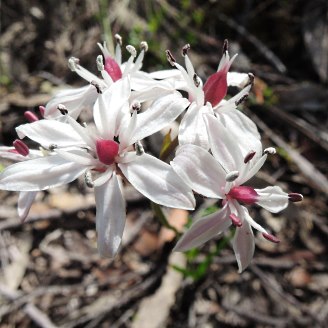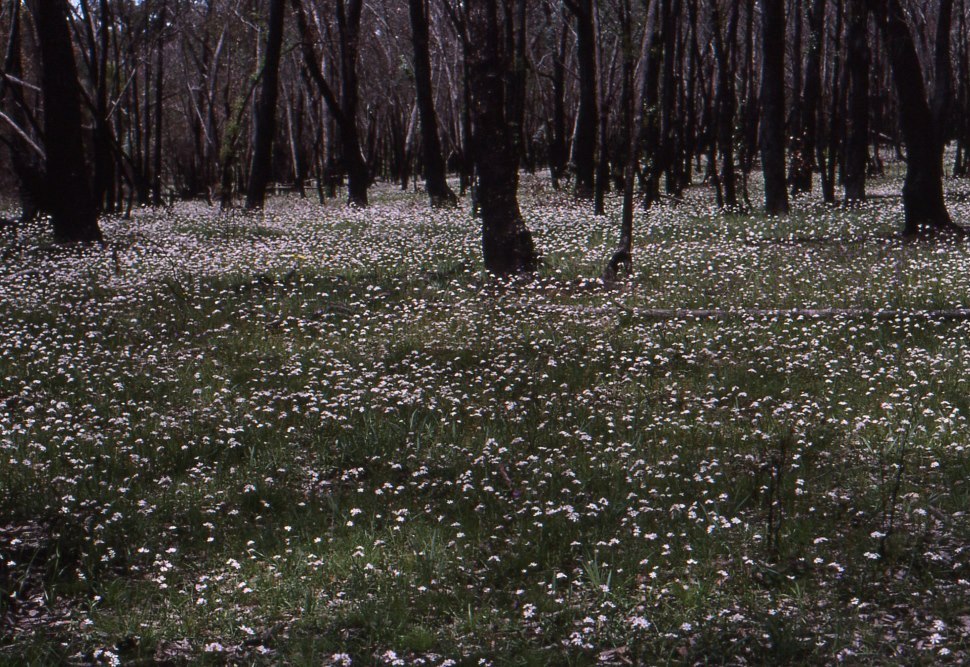 Milkmaids at Lauriston following a burn. 1993.
---