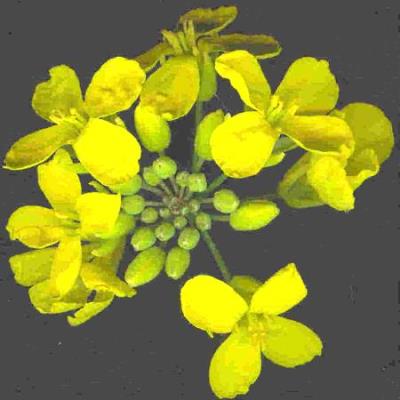 Family: Brassicaceae (Cabbage family).
Probably a native of the southern Europe.
Occurrence: Scattered weed, sometimes as a garden escape.
Identification:
the flowers are bright yellow with four petals
the fruit are slightly constricted between the seeds, and end in a beak which is about 3 mm long
the leaves have a bluish appearance, and are often slightly fleshy
the leaves are untoothed or toothed
the leaves are stalkless, and encircle the stems by a third or less of the stem.
Varieties of this species includes Cabbages, Cauliflowers, Brussel Sprouts, Broccoli and Kohl Rabi. The wild plants may have little resemblance to the garden varieties.
Photos: 1,2: Flowers and leaf. Garden specimens.
3,4: Growing between railway tracks, Castlemaine.The fruit are constricted between the seeds and the fruit end in a narrowed beak. Castlemaine.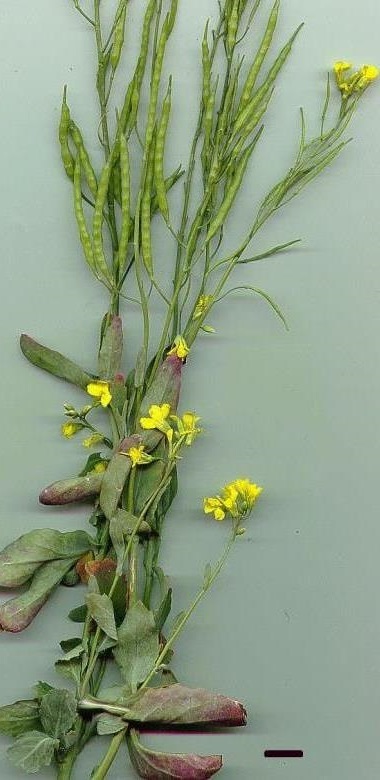 ---