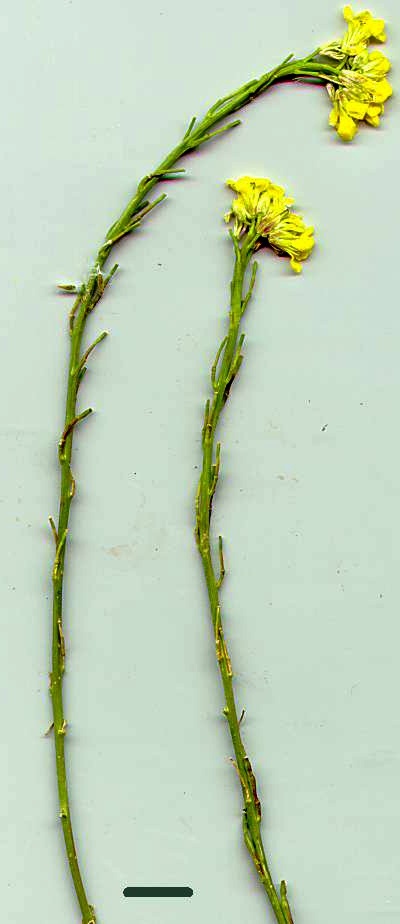 Family: Brassicaceae (Cabbage, Turnip family).
Native of Europe.
Occurrence: Scattered. Less common than some of the other yellow-flowered members of the cabbage family.
Identification:
the leaves at the base of the plant have several side lobes
the lower leaves are bristly on both sides
the fruit are short (1 to 2 cm long) and are held close to the stems
the fruit is slightly contracted between the seeds
the fruit is almost square in cross section
the fruit ends in a "beak" which is about as long as the seed-bearing part
the seeds are dark red-brown.
Distinguishing features are the short fruit which grow close to the stems, and the relatively long beak on the fruit.
Photo: Branches of Black Mustard. Forest Creek, Castlemaine.

---