Plants of the Castlemaine District
Rayless Daisy - native (Brachyscome perpusilla)
Family: Asteraceae (Daisy family).
Native.
The seeds of brachyscome are usually flattened and with wings.
Identification:
it is a diminutive plant to about 5cm high
the petals are very small (hence the name "rayless daisy")
the leaves divided with narrow teeth.
The small toothed leaves are an important identification feature, and useful in separating Rayless Daisy from other diminutive daisies.
Photos 1: Kalimna. Castlemaine. 2: Rayless Daisy. Muckleford.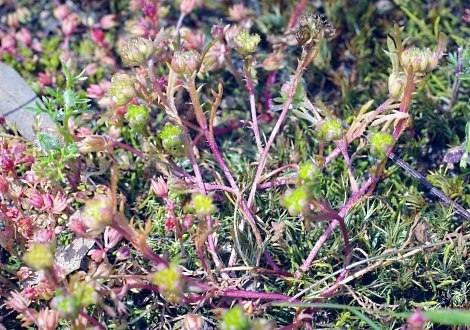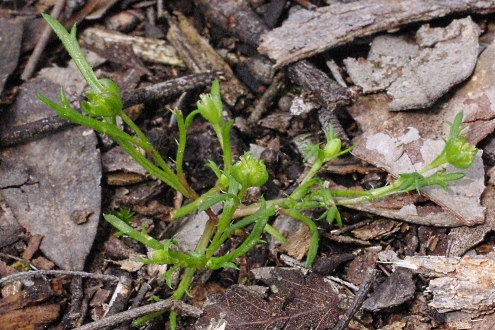 ---
/div>