Scale bar = 1cm
Weak Daisy - native (Brachyscome debilis)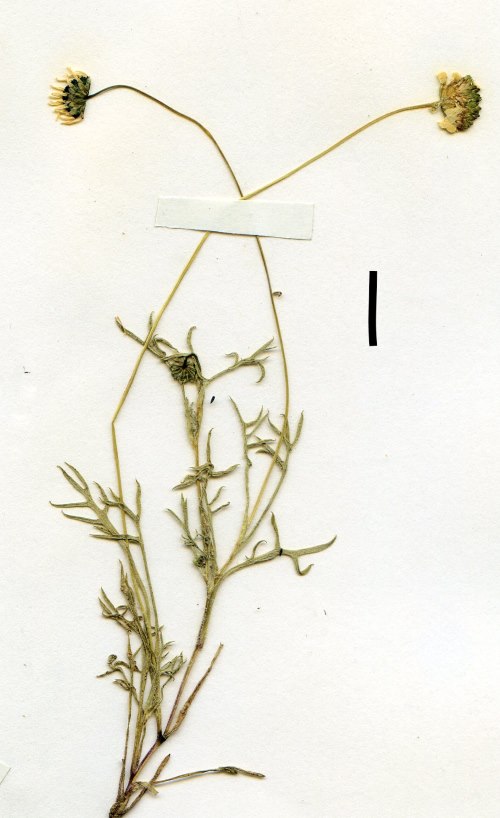 Family: Asteraceae (Daisy family).
Native.
Occurrence: Uncommon.
Identification:
it has white daisy-flowers
the leaves are undivided and narrow, or much divided into narrow segments
the flowers are on long stalks much exceeeding the leaves
it has glandular hairs.
It differs from Cut-leaf Daisy in that it is not a tufted plant, the flowers are less showy and it has glandular hairs. Cut-leaf daisy also differs in that it usually has a slightly woody base.
---
/div>