Plants of the Castlemaine District
Daphne Heath - native (Brachyloma daphnoides)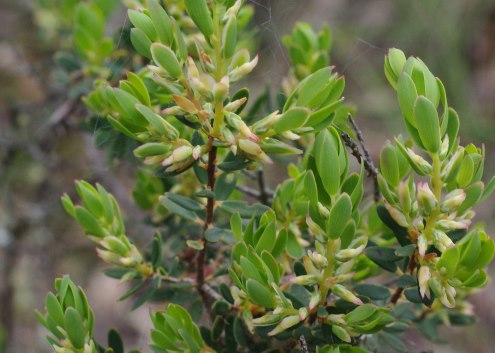 Family: Ericaceae.
Native to Australia. It had, for many years, been classified as a member of the Heath family, the Epacridaceae. The Epacridaceae and Ericaceae have now been combined, and take the name of the earliest described family.
Daphne Heath is one of the most common shrubs in the Castlemaine forests.
Identification:
it is small to medium shrub
the leaves are small and oval
the leaves have sub-parallel veins
the flowers are small white tubes with spreading tips.
Name. Brachyloma: brachy = short; loma = fringe, referring to the short hairs inside the floral rube; daphnoides: like a Daphne.
Photos: Daphne Heath in flower. Castlemaine and Muckleford.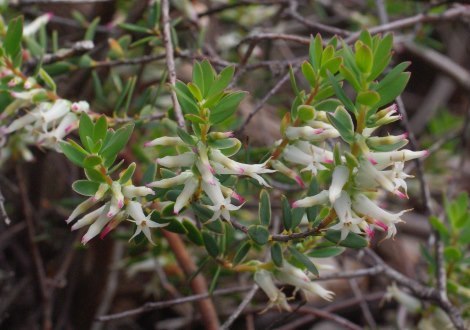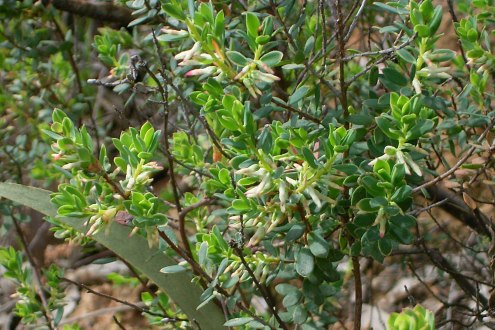 ---