Plants of the Castlemaine District
Matted Bossiaea - native (Bossiaea decumbens)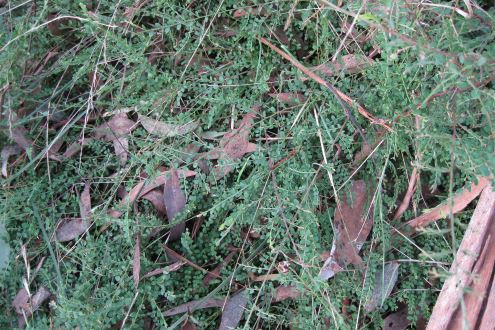 Family: Fabaceae (Pea family).
Native of Australia.
It is often to be found on roadside banks.
It was formerly known as B. buxifolia.
Identification:
the numerous wiry stems have crowds of tiny (3mm) oval leaves
it has a spreading mat-like habit
the flowers are on slender stalks rising from the leaf bases
it grows in higher rainfall areas e.g. Humboldt and Green Gully (Glenluce).
Photos 1: Green Gully Road. "matted" is a suitable description for this bossiaea. 2,3: Nener Track, Humboldt.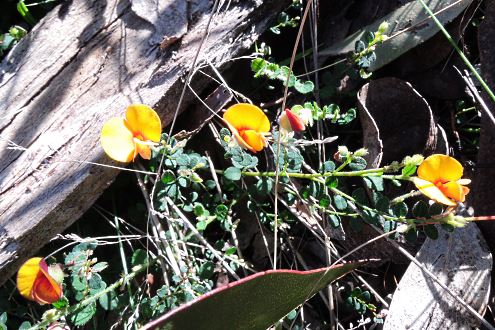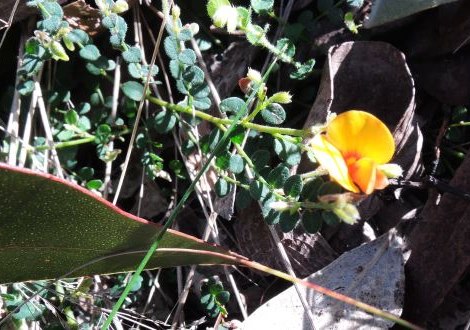 ---